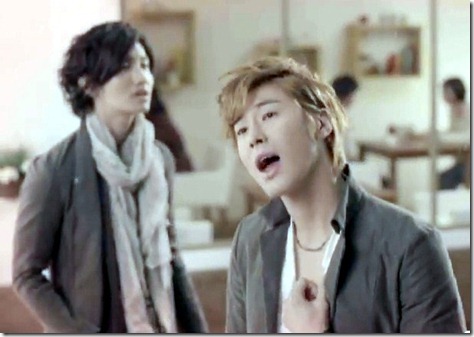 Tohoshinki is preparing to drop their single "STILL" in just a couple of days on March 14th and have exposed a short version of the music video of the title track via the avex Youtube channel. Previously described [here] as a "poignant Spring ballad" the preview video only confirms this apt description, check out the video which follows,
Tohoshinki debuted the song back on January 18th during their stop in Yokohama as part of their Japan tour "Tohoshinki LIVE TOUR 2012 ~ TONE ~" and commented "Today is our first time singing this song and it will be released March 14th, I send you a gift from us on White Day." It does sound like a perfect return gift for those Valentine's chocolates you received….
Tohoshinki – "STILL" – release date March 14th 2012 – release details previously posted.
Tohoshinki – STILL – release date March 14th 2012