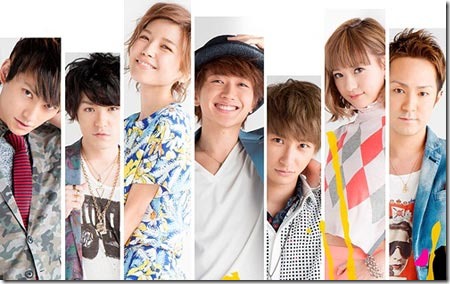 AAA added the artist themed jacket covers for 41st single Wake up! with tie-up as the 15th anniversary and 17th opening theme for anime One Piece. The song was unveiled with the anime's 629th episode back on January 18th 2014. Single Wake up! comes on four editions hitting stores July 2nd 2014 – updated details follow.
The single's coupling track Kaze ni Kaoru Natsu no Kioku is featured as the TVCM theme song for Ito-Yokado Yukata COOL STYLE. More details at Ito Yokado Yukata official website (link below).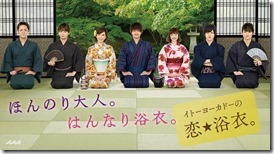 Long running anime One Piece is adapted from manga by Oda Eiichiro and began airing in 1999. Luffy and crew continues with their 647th episode airing on Fuji TV and many providers around the world including Crunchyroll.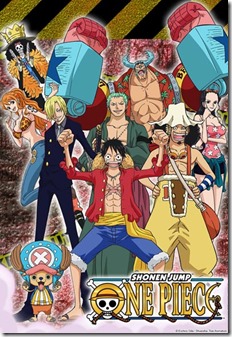 Check our Crunchyroll updates page for all the latest anime episodes or hit the link for One Piece for episodes and related stories.
Single Wake up! comes on four editions with two featuring illustrated anime One Piece jacket cover. The Limited "One Piece" edition comes in EP-sized cardboard packaging. The Regular "One Piece" edition includes One Piece 15th anniversary jacket covers set of 8 out of 15 total. First Press versions of the "AAA" editions both include trading card (1 of 8 ).
AAA – Wake up! – release date July 2nd 2014
Limited "One Piece" [CD+DVD] (¥1800)


Limited "AAA" [CD+DVD] (¥1800)


[CD]
1. Wake up!
2. Kaze ni Kaoru Natsu no Kioku
3. Wake up! (off vocal)
4. Kaze ni Kaoru Natsu no Kioku (off vocal)
[DVD]
1. Wake up! (music video)
2. making-of music video
[CD]
1. Wake up!
2. Kaze ni Kaoru Natsu no Kioku
3. Wake up! (off vocal)
4. Kaze ni Kaoru Natsu no Kioku (off vocal)
[DVD]
1. Wake up! (music video)
2. making-of music video
Regular "One Piece" [CD] (¥1200)


Regular "AAA" [CD] (¥1000)


[CD]
1. Wake up!
2. Kaze ni Kaoru Natsu no Kioku
3. Wake up! (off vocal)
4. Kaze ni Kaoru Natsu no Kioku (off vocal)
[CD]
1. Wake up!
2. Kaze ni Kaoru Natsu no Kioku
3. Wake up! (off vocal)
4. Kaze ni Kaoru Natsu no Kioku (off vocal)