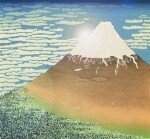 Hi my jobs around Comtrya Sugoi are making final edits to articles before being published, updating, coding, and maintaining the site, as well as making a full posts. Its a passion and a chore – sometimes we are a bit light on getting timely articles posted but we're still growing.
Posting on the music and anime news is difficult – lots of other good sites are out there doing similar. But we pick and choose those news bits that are of interest to us and hopefully to you. We usually favor music/anime tie-ins or other interesting Japanese pop-culture and technology news marketing combinations. We'll definitely not post too much on mega-idol group AKB48 (though they are too big to ignore) and idol groups that are very young – just not interesting for us.
Definitely have a love for anime and Japanese pop music – being exposed to many anime opening an ending theme songs that feature many different singers and groups got me hooked. I already had much of the music by Yoko Kanno for Cowboy Bebop but I think when I heard "Ready Steady Go" by L'Arc-en-Ciel which was the second opening theme for Full Metal Alchemist might have been the hook for me.
My Google profile David Grayston. You can contact me for site questions at davidtg at comtrya.com
My favorite Japanese and Korean groups,
– angela
– Tommy Heavely6
– Olivia
– FLOW
– T.M.Revolution (Abingdon Boys School)
– Kalafina
– SCANDAL
– Girls Generation