August 28, 2013
-
Latest Crunchyroll Anime Videos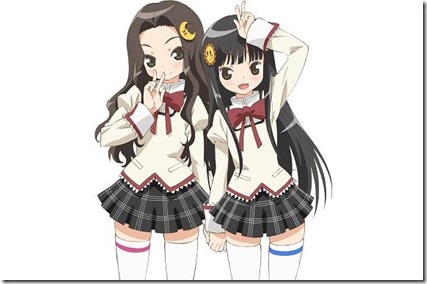 ClariS announced their 8th single "Colorful" with tie-in as the theme song for upcoming anime movie Puella Magi Madoka Magica Rebellion. The single includes coupling track "Surely" with tie-in with anime Bakemonogatari themed pachinko slot game. Single "Colorful" comes on three editions scheduled for release on October 30th 2013 – read on for more details and trailer for anime movie Madoka Magica Rebellion…
~ updated details ~
ClariS most recently released their second album "SECOND STORY" on June 26th 2013. The album includes three singles "Wake Up", "Luminous", and "reunion" plus 9 new songs for 12 total tracks (more details). Fans showed their support for the high school duo grabbing nearly 40,000 copies opening week and pushing the album to #6 on the Oricon weekly charts. 
ClariS has been associated with the Puella Magi Madoka Magica anime franchise since their second single "Connect" was featured as the opening theme for the original 2011 TV anime series. Their 6th single "Luminous" (2012.10.10) has tie-in as the theme song for the first of the anime's two compilation movies, Puella Magi Madoka Magica The Beginning Story (Hajimari no Monogatari) (2012.10.06).
The third movie Puella Magi Madoka Magica Rebellion is all new and continues the story as Homura Akemi continues to fight alone in the world that Madoka left behind for humanity.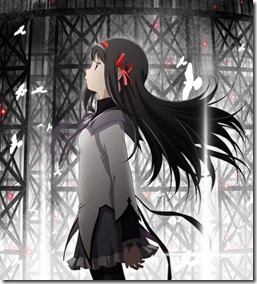 The movie opens in Japan October 26th 2013, France November 16th, and as yet undecided date this winter in US and Canada. More details at the official websites (links below).
Also continuing their association with Puella Magi Madoka Magica is Kalafina who will provide the main theme song for the movie with their 14th single "Kimi no Gin no Niwa" (more details).
ClariS's new single "Colorful" comes on three editions,
– Limited with DVD that includes music video for title track. First Press version includes Madoka Magica Rebellion  wide cap sticker type-A.
– Limited Pressing available until January 2014. Includes illustrated jacket Madoka Magica Rebellion themed and  Precious Memories Magical Girl Madoka ☆ Magica PR card with ClariS. CD-track list differs.
– Regular CD-only. First Press version includes Madoka Magica Rebellion wide cap sticker type-B.
Jacket covers and more details will be updated when announced. Come back to Comtrya Sugoi for the latest news.
Watch the trailer with English subs for anime movie Madoka Magica Rebellion below the single's release details.
ClariS – "Colorful" – release date October 30th 2013
Limited [CD+DVD] (¥1575)


Limited Pressing Anime [CD] (¥1300)


[CD]
1. Colorful
2. Surely
3. Pieces
4. Colorful (off vocal)
[DVD
1. Colorful (music video)
[CD]
1. Colorful
2. Surely
3. Pieces
4. Colorful ~ movie MIX ~
Regular [CD] (¥1223)


 
[CD]
1. Colorful
2. Surely
3. Pieces
4. Colorful (off vocal)
 
Puella Magi Madoka Magica Official website