September 1, 2016
-
toyNN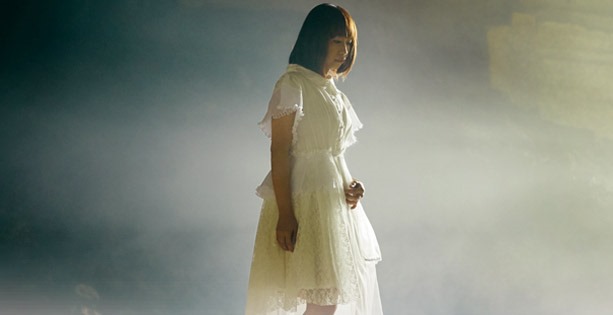 Nagi Yanagi (やなぎなぎ) just released her new single Meimoku no Kanata (瞑目の彼方) that's featured as the ending theme for anime Berserk. She writes the lyrics and the anime's music director Sagisu Shiro (鷺巣詩郎) provides the music. Her 13th single Meimoku no Kanata comes on two editions that hit stores August 31st 2016. Preview music videos and release details follow.
Most recently Nagi Yanagi released album Terminal on April 20th 2016. Her 3rd original album includes three previously released singles plus new songs for 13 total tracks.
Anime Berserk adapts Miura Kentarou's popular manga which has already had an 3-part anime movie/OVA series. Iwanaga Hiroaki (Guts), Sakurai Takahiro (Griffith), Yukinari Toa (Casca), and others who voiced the lead roles in the movies will continue in the roles for the TV anime series.
The anime started July 1st 2016 on WOWOW in Japan and provider Crunchyroll simulcasts to most regions. Band 9mm Parabellum Bullet provides opening theme Inferno.
Single Meimoku no Kanata (瞑目の彼方) comes on two editions. First Press bonus at most stores – type and availability varies by store (CDJapan a5-size clear file).
Regular and anime preview music videos after the release details.
Nagi Yanagi – Meimoku no Kanata – release date August 31st 2016
| | |
| --- | --- |
| Limited [CD+DVD] (¥1800) | Regular [CD] (¥1200) |
[CD]
1. Meimoku no Kanata ( 瞑目の彼方)
lyrics: Nagi Yanagi, composer: Sagisu Shiro , arranger: Sagisu Shiro, CHOKKAKU

2. Meimoku no Kanata English ver.
3. Kimi Mikuri (キミミクリ)
lyrics, music: Nagi Yanagi

4. Meimoku no Kanata (off vocal)        
5. Kimi Mikuri (off vocal)

[DVD] Limited
1. Meimoku no Kanata (music video)