The Flower Dream 2010 expo is currently taking place at the Tokyo Big Sight. On Sunday, the event presented its 9th annual Miss Lily award, given to the female celebrity who looks best with lilies.
This year's recipient was actress Maki Horikita (21). She revealed that she loves flowers, and she would be happy if someone surprised her with a bouquet on a first date.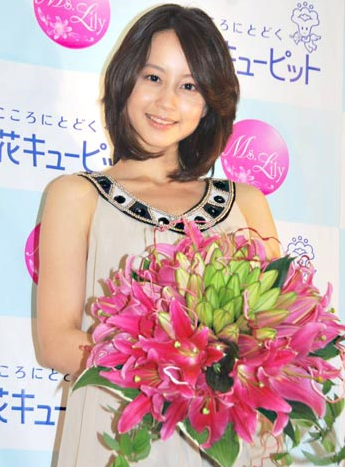 Because lilies can represent "pure love," Horikita was asked whether she has recently experienced love, but she shyly answered no. She was also asked about her plans for children, and she declared that currently she hopes to have one around the age of 32.
lol~32 ?…Why so old..-_-"
Source – TokyoGraph
Posted by Comtrya Sugoi!