On July 1st, 2010, Mano Erina was present at Club Nokia in Los Angeles for her first movie's world premiere.
<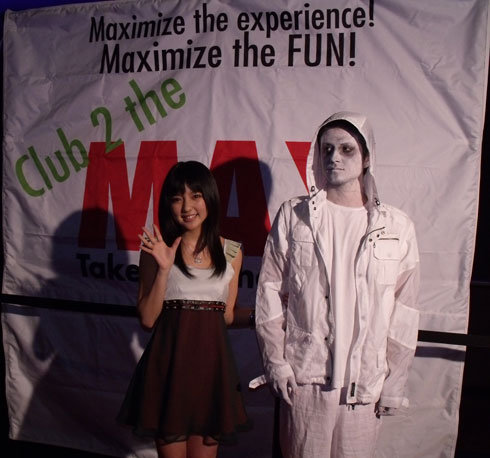 Mano Erina made her world debut with her first movie, Kai-ki: Tales of Terror from Tokyo, in front of eager fans in sunny Los Angeles, California, at the renowned Club Nokia. In attendance was the creator of Kai-Ki: Tales of Terror from Tokyo, Kihara Hirokatsu, and producer of the movie, Andrew Tamon Niwa. Four young fashion designers from creative lounge CHICAGO, who made dresses for Erina, were also present. The four were, Agga B., Anna Fong, Lidia Wachowska and Melissa Serpico Kamhout.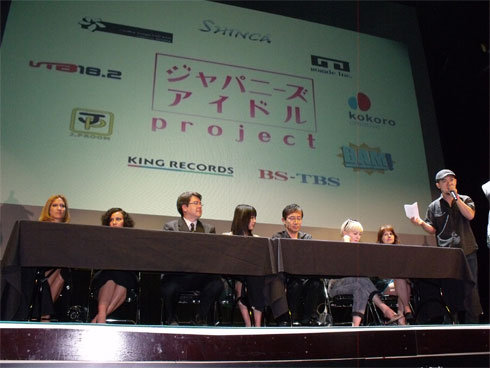 This was not Erina's first time in America, but her first time since she became an idol and actress. It was also her first time staring in a movie, so excitement and nervousness was felt not only by fans, but herself as well. When asked what expectations she had for audience reaction to the movie's premiere, Erina said she hopes she can help spread the J-horror genre in the west.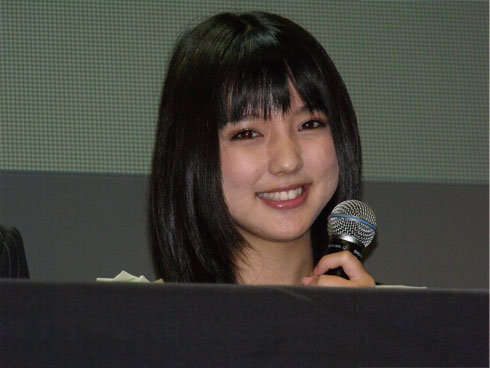 As a JPop artist, naturally it was decided that Erina would provide the vocal to the movie's theme song, titled, "-Uchi e Kaerou- Going Home", where she performed after the movie premiere. Although the focus this time was on Erina's acting, she says she loves to sing and will continue to do so, improving herself both as a singer and actress at the same time.
Now that Erina experienced starring in a movie, musical, TV-drama and Net-drama, she hopes to try her hands on being an anime voice actor next.
Erina thanks everyone who showed up to the premiere. She enjoyed meeting her fans at the autograph signing afterward and hopes she can have more chances in the future to perform in America again.
Short clip from Mano Erina's Q&A session in Los Angeles.
Posted by Comtrya Sugoi!