Hayami Mokomichi (25) and the cast of TBS drama Hammer Session! (starts 10th July at 7:56pm) attended a press event held at Enoshima Beach on 4th July.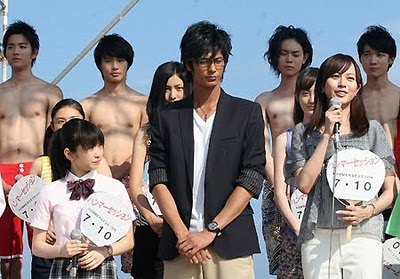 For his role as swindler Hachisuka Gorou who masquerades as a teacher, Mokomichi revealed that he had prepared himself physically beforehand. "For the past few months, I have shed about 12 to 13 kilograms for this role," he smiled confidently.
Many scenes in the drama require him to bare his body. He asked Shida Mirai (17) what she thought of it. "He asks me that every time but I can't really answer," she replied, looking a little embarrassed.
"This drama is a little different from normal school dramas, it's a little sexier. Please look forward to it," said Mokomichi confidently.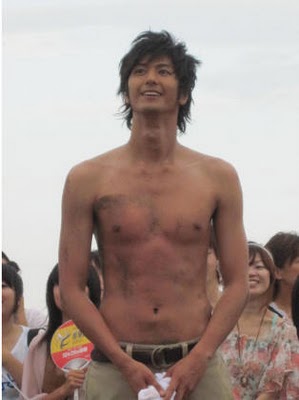 After the event ended, a beach volleyball tournament started and Mokomichi happily stripped to his waist and joined in the games.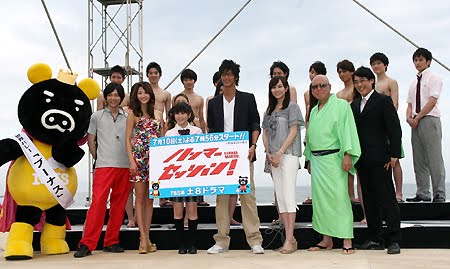 "Hammer Session!" will start on July 10th – 7.56 PM.