A survey on "The most popular young actor of the first half of the year" has been conducted based on high school girls on an internet music program.
Sato Takeru, who is acting in the NHK Taiga TV drama "Ryomaden", has been voted to the first spot. The image of his role in the drama is quite cool, dignified and masculine, contrary to his usual cute image in CM or in the life. Sato has gained a lot of attention for his performance in "Kamen Rider Den-O" at the beginning and now is known for good act skills.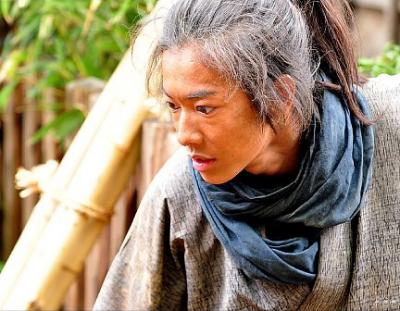 Mizobata Junpei, who made the debut by winning the champion in JUNNO Super Boy Contest 2006, placed at the 2nd spot. He has played the role of detectives in both 2009 and 2010. Now he is appearing in the TV CM for a suits store and gained popularity for his "mature charm".
Okada Masaki won the 3rd place. Four movies starring him have been released last year, as well as his first series drama. Receiving The Best New Actor Award, Okada has been winning a lot of movie awards this year. His first historical movie is going to premiere this fall as well.

Young actors who are not only good looking but also have good act skills ranked high in the chart. What kind of fresh performance will they bring to us in the future? Let's keep an eye on them!
Source – MJplus
Posted by Comtrya Sugoi!