November 27, 2011
-
toyNN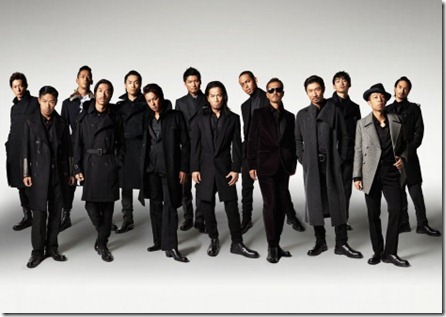 EXILE has a new album "EXILE JAPAN / Solo" set for release January 1st 2012. The album's music tracks will come on 2 CDs which includes solo songs release by vocalist ATSUSHI. With "EXILE JAPAN" the group hopes to lift the spirits of everyone as the new year begins.  More details and preview video for "This Is My Life" being promoted as the symbol of the album follows,
The new album will come in 3 versions, a Limited 2CD + 2DVD edition, a Regular 2CD edition, and a Limited 2CD + 4DVD edition that includes DVDs with 34 music videos (215min) produced by EXILE. A partial track list includes "Rising Sun," "This Is My Life," "Everlasting Song," and "Anata e." Full track list and jacket covers have yet to be revealed.
Just posted via avex YouTube channel -  "EXILE 10th anniversary milestone, this album EXILE JAPAN has also become a symbol of one song, EXILE opens 2012 with these songs to express a positive commitment for all Japan in 2012."
"EXILE JAPAN / Solo" – "This Is My Life" preview video
More details will be post when released please check back.