December 11, 2011
-
toyNN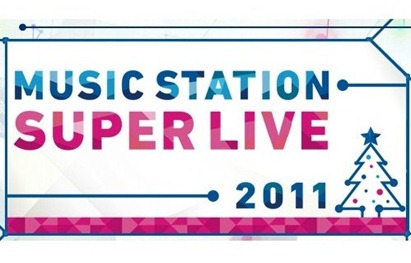 TV Asahi's long running weekly music show "MUSIC STATION" will be off next week December 16th while they prepare for their mega year-end show "MUSIC STATION SUPER LIVE 2011." The 4-hour event will be broadcast live from Chiba Makuhari Messe on December 23rd starting at 7:00PM.  More details including the full list of 30 artists set to perform on the show follows,
A couple of surprise artists at this year's show – Lady Gaga is the only non-Japanese or Korean act, ayaka who has been on hiatus for the past several years and was expected to make her return on New Years Eve show "Kohaku Uta Gassen" will appear live on "MUSIC STATION SUPER LIVE 2011"  8 days earlier. Korean stars KARA, Girls Generation, and Tohoshinki join the rest of the mega Japanese groups for what should be a fantastic show.
Tickets for the event are no longer available and TV Asahi held a campaign to give away 5 pairs of tickets to the event which closed December 11th at 12:00 pm (JST).
Source: natalie