November 30, 2011
-
toyNN
Ten new singles have hit the Oricon weekly charts with AKB48 subunit French Kiss in the top spot. More details and preview video of their new single, "Saisho no Mail" were previously posted. Lots of great new singles on the list including in the #5 spot, LiSA and "oath sign" which is also featured as the opening theme for current Fall anime "Fate/Zero." This is LiSA's debut single and her previous work includes Girls Dead Monster fictional group from anime "Angel Beats."
Rounding out the top 10 is another anime related release, supercell's latest single "My Dearest" featuring new vocalist, Koeda. "My Dearest" is featured as the opening theme for anime "Guilty Crown" and supercell leader ryo is in charge of all music production for this Fall anime.
On the album charts Korean group KARA dominated with their new album "Super Girl" and set a new high sales mark for a non-Japanese female group (topping Girls Generation). Showing strong in #3 is Nana Mizuki's second best song album, "THE MUSEUM II."
Complete charts follow after jump.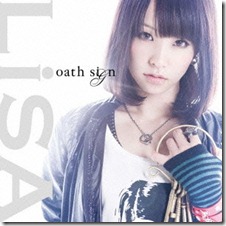 Singles for November 21st – 27th
| | | | | |
| --- | --- | --- | --- | --- |
| Rank | Group/Artist | Single Title | Released | Sold |
| 1 | French Kiss | Saisho no Mail | Nov 22nd | 133,662 |
| 2 | EXILE | Anata e/Ooo Baby | Nov 23rd | 119,583 |
| 3 | Golden Bomber | Yowasete Mojito | Nov 23rd | 51,845 |
| 4 | aiko | Zutto | Nov 23rd | 46,827 |
| 5 | LiSA | oath sign | Nov 23rd | 44,759 |
| 6 | Tackey & Tsubasa | Heartful Voice | Nov 23rd | 42,972 |
| 7 | Momoiro Clover Z | Rōdō sanka | Nov 23rd | 39,976 |
| 8 | Porno Graffitti | Yuki no Iro | Nov 23rd | 31,656 |
| 9 | Ikimonogakari | Aruite Ikou | Nov 23rd | 30,844 |
| 10 | supercell | My Dearest | Nov 23rd | 28,070 |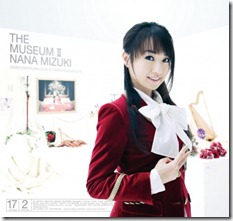 Albums for November 21st – 27th
| | | | | |
| --- | --- | --- | --- | --- |
| Rank | Group/Artist | Album Title | Released | Sold |
| 1 | KARA | Super Girl | Nov 23rd | 275,206 |
| 2 | Kubota Toshinobu | THE BADDEST ~Hit Parade~ | Nov 23rd | 98,165 |
| 3 | Nana Mizuki | THE MUSEUM II | Nov 23rd | 82,649 |
| 4 | Arashi | Beautiful World | July 6th | 65,371 |
| 5 | Hikawa Kiyoshi | Enka Meikyoku Collection | Nov 23rd | 34,452 |
| 6 | the HAITUS | A World of Pandemonium | Nov 23rd | 33,214 |
| 7 | Kanjani 8 | FIGHT | Nov 16th | 21,066 |
| 8 | Ashida Mana | Happy Smile! | Nov 23rd | 18,960 |
| 9 | Hexagon All Stars | WE LOVE Hexagon 2011 | Nov 23rd | 17,566 |
| 10 | NIGHTMARE | NIGHTMARE | Nov 23rd | 16,971 |
Source: Oricon