November 16, 2011
-
toyNN
SKE48 easily took top honors last week on the singles charts with the release of their newest single, "OkiDoki" selling over 380,000 copies. On the album charts, KinKi Kids album "K Album" sold 151,000 copies to land in the top position.
In the other top singles slots – J Soul Brothers (3rd generation) single "Refrain" landing in the number two spot,e Arashi's single "Meikyu Love Song" released the previous week held strong in the third spot, Kana Nishino newest release "Tatoe Donna ni…" was 5th, and new theme song "CHANGE !!!" for anime "Idolm@ster" sung by the voice cast hit number 6 on the chart.
On the album charts staying strong for the second week YUI slid only one spot into second position with her release "HOW CRAZY YOUR LOVE" and Maaya Sakamoto album release "Driving in the silence" landed number 3. For Sakamoto it was her 3rd release in the past 5 weeks having charted with 2 previous single releases..
Complete charts follow after jump.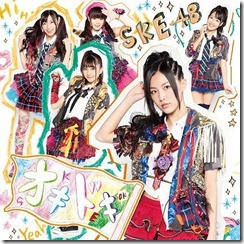 Singles for November 7th – 13th
| | | | | |
| --- | --- | --- | --- | --- |
| Rank | Group/Artist | Single Title | Released | Sold |
| 1 | SKE48 | Okidoki | Nov 9th | 382,802 |
| 2 | J Soul Brothers 3rd gen | Refrain | Nov 9th | 54,816 |
| 3 | Arashi | Meikyu Love Song | Nov 2nd | 47,563 |
| 4 | Yusuke | Inadzuma samurai' o rirīsu | Nov 9th | 46,682 |
| 5 | Kana Nishino  | Tatoe Donna ni… | Nov 9th | 28,754 |
| 6 | 765PRO Allstars (Idolm@ster anime) | CHANGE!!! | Nov 9th | 23,341 |
| 7 | AKB48 | Kaze wa Fuiteiru | Oct 26th | 22,079 |
| 8 | Berryz Kobo  x Cute | Amazuppai Haru ni Sakura Saku | Nov 9th | 20,535 |
| 9 | ViViD | FAKE | Nov 9th | 16,129 |
| 10 | 2PM | Ultra Lover | Nov 2nd | 11,482 |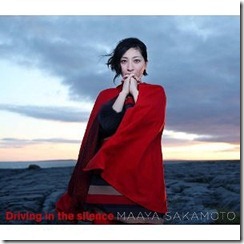 Albums for November 7th – 13th
| | | | | |
| --- | --- | --- | --- | --- |
| Rank | Group/Artist | Album Title | Released | Sold |
| 1 | KinKi Kids | K Album | Nov 9th | 151,531 |
| 1 | YUI | HOW CRAZY YOUR LOVE | Nov 2nd | 28,891 |
| 3 | Maaya Sakamoto | Driving in the silence | Nov 9th | 17,560 |
| 4 | ShenRu Pang | Love Songs | July 20th | 12,380 |
| 5 | Base Ball Bear | Shin Kokyuu | Nov 9th | 12,201 |
| 6 | 2AM | Saint o'clock ~Japan Special~ | Nov 9th | 9,565 |
| 7 | Shota Aoi, Hiro Shimono, Taniyama Kisho | Uta no Prince-sama Debut Unit Drama CD Ai & Natsuki & Syo | Nov 9th | 8,582 |
| 8 | Girls Generation | The Boys | Oct 26th | 8,450 |
| 9 | TEE | Baby I Love You | Nov 9nd | 7,792 |
| 10 | Various Artists | Hatsune Miku -Project DIVA- extend Complete Collection | Nov 9nd | 7,752 |
Source: Oricon