September 29, 2011
-
toyNN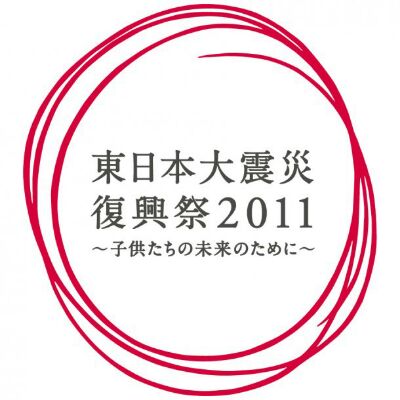 Wow! A great charitable cause, "The Great East Japan Earthquake Recovery Festival 2011," is set will be held on October 29th and 30th to support the disaster victims from this past March's Tohoku earthquake and resulting tsunami. The event features a jam-packed line-up of jpop music groups and comedians which will be held at four venues in Yoyogi, Tokyo: Yoyogi National Stadium First Gymnasium, Second Gymnasium, SHIBUYA-AX, and Olympic Plaza.
The line-up for the 29th:
Performances at First Gymnasium includes,
– ASIAN KUNG-FU GENERATION
– Ikimono Gakari
– Sandaime J Soul Brothers
– TOKYO SKA PARADISE ORCHESTRA
– Unicorn
The Second Gymnasium will host,
– kalafina
– sphere
– Faylan
– Makino Yui
– Yousei Teikoku
– Yonekura Chihiro
At SHIBUYA-AX the featured performers,
– 28 comedian groups
– SDN48
– Kikkawa Yuu
– Passpo☆
For the 30th the performances include,
– Asou Natsuko
– Ishikawa Chiaki
– Kawano Marina
– Kurosaki Maon
– Sato Hiromi
– JAM PROJECT
– Chihara Minori
The Olympic Plaza will feature food stands form the East and other fod events.
Tickets will be available for purchase starting October 8th. Admission to the Olympic Plaza will be free.
All ticket sale proceeds will go to charity and used to support the future of the children and victims of the disaster.
Source: natalie