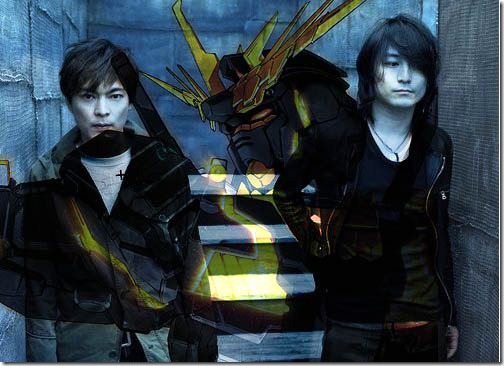 BOOM BOOM SATELLITES have exposed the jacket covers for "BROKEN MIRROR", their first new single in over two years. The song is featured as the theme song for the 5th anime movie in Mobile Suit Gundam UC (Unicorn) OVA series. This single is set for release on June 6th and helps to mark the group's 15th anniversary. We previously posted article on this new single and the updated details on the single follow,
The 5th installment of the Gundam Unicorn OVA movies will hit theaters in Japan May 19th and run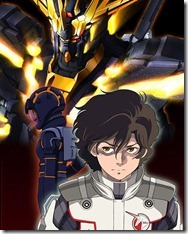 through June 1st. The Blu-ray is set for release on June 8th – release details are below. You can watch a long 8-minute preview of this 5th episode in English at the Official website via Bandai – http://extr.b-ch.com/freemv/view/gundam_uc_25/en/
"BROKEN MIRROR" comes in two editions,
– Limited Pressing with cover jacket themed to anime Gundam UC with 4 bonuses tied to anime (booklet, sticker photo, special packaging, and song movie edit track). The Limited Pressing edition will only be available through July 31st.
– Regular CD-only edition.
Mobile Suit Gundam Unicorn 'UC' 5th on Blu-ray release date June 8th,
– Blu-ray region free with English, Japanese, French, Spanish, Cantonese, Mandarin subtitles. Audio Japanese.
– Special features – digest version of episodes 1-4, promo videos for episode 5
– First Press version adds an original sleeve by designer Hajime Katoki
BOOM BOOM SATELLITES – "BROKEN MIRROR" – release date June 6th 2012
Limited Pressing [CD] (¥1365)


Regular [CD] (¥1020)


[CD]
1. BROKEN MIRROR
2. BROKEN MIRROR (movie edit)
3. BROKEN MIRROR (remix)
[bonus]
Booklet, cover design sticker
[CD]
1. BROKEN MIRROR
2. BROKEN MIRROR (remix)
Mobile Suit Gundam Unicorn 'UC' 5th on Blu-ray (BD) release date June 8th
Mobile Suit Gundam UC 5th [BD] (¥6090)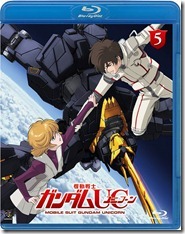 [BD]
1. Gundam UC 5th (53min)
2. Digest of episodes 1-4
3. Promo videos episode 5
Mobile Suit Gundam UC Official website (English) 
Mobile Suit Gundam UC Official website (Japanese)