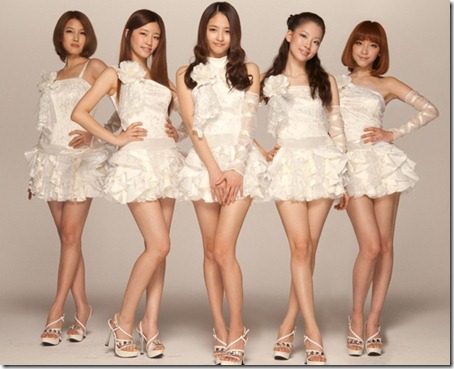 The Korean invasion continues with girl idol unit CHI-CHI announcing their Japanese debut with single "Karakawanaide!!" which is the Japanese version of their hit Korean song "Don't Play Around". The single is set to come in three editions and will be released on April 25th. The girls have also exposed a preview music video for the Japanese version of "Karakawanaide!!". Release details and video follow,
The single's three editions will be a Limited A with bonus DVD that includes the music video for the title track as well as a special movie, a Limited B with bonus DVD in that includes the title track music video and footage of making-of the music video, and a Regular CD only edition that adds the Korean version of the title track. First Press editions of each include a post card 1 of 5.
Preview video follows below the release details.
CHI-CHI – "Karakawanaide!!" – release date April 25th 2012
Limited A [CD+DVD] (¥1800)


Limited B [CD+DVD] (¥1800)


[CD]
1. Karakawanaide!! (Japanese ver.)
2. Sexy Doll (Korean ver.)
3. Karakawanaide!! (off vocal)
[DVD]
1. Karakawanaide!! (music video)
2. Special movie
[CD]
1. Karakawanaide!! (Japanese ver.)
2. Sexy Doll (Korean ver.)
3. Karakawanaide!! (off vocal)
[DVD]
1. Karakawanaide!! (music video)
2. Karakawanaide!! (off shoot)
Regular [CD] (¥1200)


 
[CD]
1. Karakawanaide!! (Japanese ver.)
2. Sexy Doll (Korean ver.)
3. Karakawanaide!! (Korean ver.)
4. Karakawanaide!! (off vocal)
 
CHI-CHI – "Karakawanaide!!" – release date April 25th 2012
Tokuma Japan Official website
Tokuma Japan Official Youtube channel