February 18, 2012
-
toyNN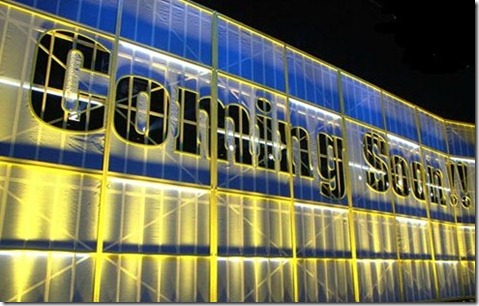 Coming Soon! late night music show on TBA has announced their performers for Monday February 20th – SDN48, SCANDAL, Hata Motohiro, V6, and Mano Erina. More details follow,
SDN48 will perform their upcoming and final single release "Makeoshimi Congratulations" and SCANDAL will perform "HARUKAZE" which is set for release on February 22nd and is also featured as the current opening them for anime BLEACH.
Enjoy all the live performances on Coming Soon!
Coming Soon! – TBS TV February 20th, 2012 (Monday) 23:50 to 24:50


SDN48 – "Makeoshimi Congratulations"
Single – "Makeoshimi Congratulations"
Release date March 7th 2012
 

SCANDAL – "HARUKAZE"
Single – "HARUKAZE"
Release date February 22th 2012


Hata Motohiro – "Endroll"
Single – "Endroll"
Release date February 8th 2012
 

V6 – "Bari Bari BUDDY!"
Single – "Bari Bari BUDDY!"
Release date February 15th 2012
 

Mano Erina – "Tasogare Kousaten"
Single – "Doki Doki Baby"
Release date February 22th 2012