September 22, 2012
-
toyNN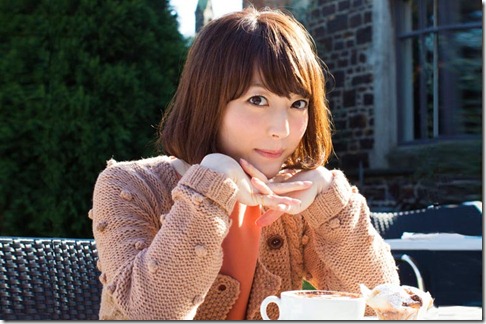 Kana Hanazawa has updated the release details for her 3rd single "happy endings" – cover jackets, full track list, and bonuses are revealed. The single has a tie-in as ending theme for upcoming anime Zetsuen no Tempest: The Civilization Blaster. Kana Hanazawa will also be voicing character Aika Fuwa in the anime. Single "happy endings" comes in two editions and hits stores October 24th. Updated release details follow.
Kana Hanazawa's new single "happy endings" is composed by MONACA (Kamimae Akira) with lyrics by meg rock. As a popular seiyuu Kana Hanazawa has provided songs as a character or in a character group but this is her first solo single to have an anime tie-in. Her debut solo single "Hoshizora Destination" released on April 25th and her second single "Hatsukoi Note" released July 18th.
Anime Zetsuen no Tempest (Blast of Tempest) is adapted from manga written by Kyou Shirodaira and illustrated by Arihide Sano and Ren Saizaki. It follows the story of high school students and friends Yoshino Takigawa and Mahiro Fuwa. Mahiro, who's family was murdered a year earlier, meets mysterious Hakase and makes an agreement to help her if she can use her powers to find the culprits behind his family's death.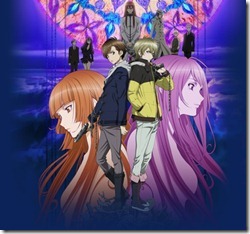 Along with Mahiro, Yoshino joins to help with Hakase's request they stop the rest of her clan that are intent on awaking the 'Tree of Zetsuen' that can bring ruin to the world. Zetsuen no Tempest is produced by studio BONES and begins airing in Japan on MBS TV October 4th and TBS TV October 5th. No information yet on if it will be streamed outside of Japan.
Enjoy the 3rd preview video for Zetsuen no Tempest after the single's release details..
The Fall themed photo shoots and music video for "happy endings" were shot on location in Australia.
Single "happy endings" comes in two editions,
– Limited with bonus DVD. Includes special packaging and 24p booklet. First Press version adds poster that varies by participating store (link at bottom with details).
– Regular CD-only. First Press version adds post card with anime theme (only at participating stores).
Kana Hanazawa – "happy endings" – release date October 24th 2012
Limited [CD+DVD] (¥1680)


Regular [CD] (¥1260)


[CD]
1. happy endings
2. too late for chocolate
3. trick or treat!
4. happy endings (off vocal)
[DVD]
1. happy endings (music video)
[CD]
1. happy endings
2. too late for chocolate
3. trick or treat!
4. happy endings (off vocal)
Zetsuen no Tempest Official website