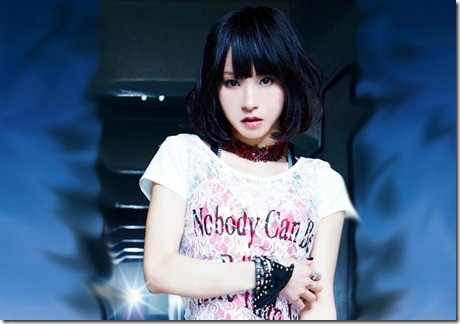 LiSA was interviewed on Kawaii Girl Japan discussing her new single "crossing field" featured as opening theme for summer anime Sword Art Online and participation at recent live events. She performed at Anime Expo in Los Angeles July 1st – her first time at this major anime convention. LiSA also discussed her upcoming performance at Anime Festival Asia Indonesia that will be held September 1st and 2nd in Jakarta. More from LiSA and release information on her single "crossing field" follows.
LiSA's 2nd solo single "crossing field" is due to hit stores on August 8th and is offered in 3 editions. Details and pre-order information follows after the interview video.
Popular anime Sword Art Online (SAO) places the characters inside an online virtual reality game. In Sword Art Online the characters are trapped and fighting to end the game to free themselves. Providing the voice for one of the recurring characters Asuna is Haruka Tomatsu – her new single "Yume no Sekai" will be featured as the ending theme for the anime.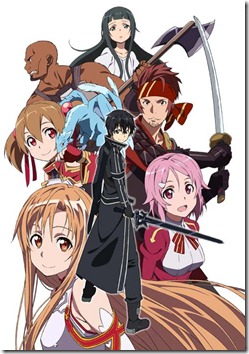 The anime began airing July 7th in Japan on station Tokyo MX and is available on Crunchyroll for streaming outside of Japan. Check our Crunchyroll updates page for all the newest anime episodes or hit the link Sword Art Online for episodes and posts about the anime.
Besides discussing her single and live events, LiSA also shares some of her summer memories of summer growing-up in Gifu – enjoy the interview and details on single "crossing field" follow below.
LiSA – "crossing field" – release date August 8th 2012
Limited [CD+DVD] (¥1680)


Limited Pressing anime [CD+DVD] (¥1680)


[CD]
1. crossing field
2. Itsuka no Tegami 
3. KiSS me PARADOX 
4. crossing field (off vocal)
[DVD]
1. crossing field (music video)
[CD]
1. crossing field
2. Itsuka no Tegami
3. Kawaranai ao
4. crossing field (TV-size)
[DVD]
1. crossing field (anime OP, textless)
Regular [CD] (¥1260)


 
[CD]
1. crossing field
2. Itsuka no Tegami
3. KiSS me PARADOX
4. crossing field (off vocal)
 
Sword Art Online Official website