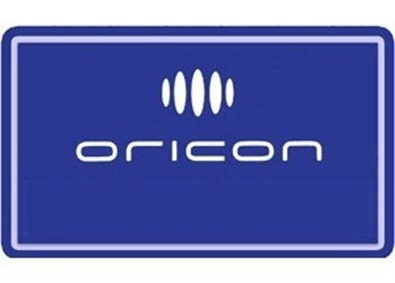 Topping the charts for singles this week is NMB48 with their well titled 5th single "Virginity" selling over 315,000 copies. Landing in the 5th spot is LiSA with her 2nd solo single "crossing field" that is being used as the opening theme for popular anime "Sword Art Online".
On the album charts long time male group SMAP released their 20th album "GIFT of SMAP" – topping with 210,000 copies sold. In the second spot is Queen pop-viva Ayumi Hamasaki with her two-CD compilation album of greatest hits "SUMMER BEST" selling 83,000 copies.
The complete top 10 single and album charts follow.
Singles for August 6th – 12th
| | | | | |
| --- | --- | --- | --- | --- |
| Rank |   Group/Artist | Single Title | Released | Sold |
| 1 | Virginity | NMB48 | Aug 8th | 315,205 |
| 2 | J Soul Brothers | 0 ~ZERO~ | Aug 8th | 101,236 |
| 3 | kEEP oN. | V6 | Aug 8th | 56,047 |
| 4 | IDOLING!!! | One Up!!! | Aug 8th | 42,796 |
| 5 | LiSA | crossing field | Aug 8th | 39,478 |
| 6 | FTISLAND | TOP SECRET | Aug 8th | 34,340 |
| 7 | yuzu | Mataashita | Aug 8th | 33,421 |
| 8 | SMAP | Moment | Aug 1st | 29,911 |
| 9 | Ranko (Uchida Maaya) | Idolm@ster Character single | Aug 8th | 22,537 |
| 10 | Kirari Morboshi (Matsuzaki Rei) | Idolm@ster Character single | Aug 8th | 18,416 |
---
Albums for August 5th – 12th
| | | | | |
| --- | --- | --- | --- | --- |
| Rank |   Group/Artist | Album Title | Released | Sold |
| 1 | SMAP | GIFT of SMAP | Aug 8th | 210,407 |
| 2 | Ayumi Hamasaki | SUMMER BEST | Aug 8th | 83,363 |
| 3 | Kuwata | I LOVE You – now & forever – | July 18th | 40,157 |
| 4 | Fear and Loathing in Las Vegas | All That We Have Now | Aug 8th | 23,525 |
| 5 | Chisato Moritaka | The Singles | Aug 8th | 19,116 |
| 6 | Che'Nelle | Believe | July 4th | 15,108 |
| 7 | 96 Neko | memoReal | Aug 8th | 12,403 |
| 8 | Eikichi Yazawa | Last Song | Aug 1st | 11,282 |
| 9 | Haji | Hajibamu 3 | Aug 8th | 9,714 |
| 10 | One Direction | Up All Night | Aug 8th | 9,369 |
Source: Oricon