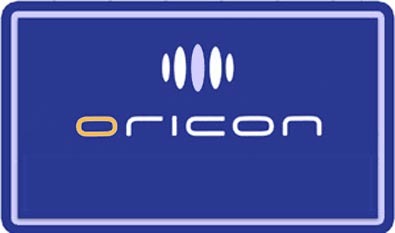 Toping the single charts idol group Nogizaka46 with their 4th single "Seifuku no Mannequin" which has tie-in as ending theme song for anime Magi – The Labyrinth of Magic. The single is the group's third #1 single after it sold over 232,000 copies. In the #2 spot is Korean rock band CNBLUE with their 4th Japanese single "Robot" and in third is idol unit Berryz Koubou with single "WANT!".
In the 7th spot is GACKT with new ballad song "WHITE LOVERS – Shiawase na Toki" and in the 10th spot is singer/voice actress Aki Toyosaki with her 7th solo single "Orion to Supankoru". And just out in the 11th spot is supercell with single "Giniro Kamihikoki" featured as theme song for anime movie Nerawareta Gakuen.
The album charts are topped by group Ikimonogakari with their compilation album of best ballad songs "Balladon". The album sold over 107,000 copies and give the group their 5th #1 album (interestingly they have never had a #1 single).
The complete top 10 single and album charts follow.
Singles for December 17th – 23rd
| | | | | |
| --- | --- | --- | --- | --- |
| Rank |   Group/Artist | Single Title | Released | Sold |
| 1 | Nogizaka46 | Seifuku no Mannequin | Dec 19th | 232,961 |
| 2 | CNBLUE | Robot | Dec 19th | 42,563 |
| 3 | Berryz Koubou | WANT! | Dec 19th | 24,622 |
| 4 | DIR EN GREY | Rinkaku | Dec 19th | 22,881 |
| 5 | AKB48 | Eien Pressure | Dec 5th | 21,265 |
| 6 | GreeeeN | Yuki no ne | Dec 19th | 15,096 |
| 7 | GACKT | WHITE LOVERS | Dec 19th | 12,980 |
| 8 | DEEP | Yokaze | Dec 19th | 11,991 |
| 9 | NMB48 | Kitagawa Kenji  | Nov 7th | 11,734 |
| 10 | Aki Toyosaki | Orion to Supankoru | Dec 19th | 9,812 |
| 11 | supercell | Giniro Kamihikoki | Dec 19th | 8,903 |
---
Albums for December 10th – 16th
| | | | | |
| --- | --- | --- | --- | --- |
| Rank |   Group/Artist | Album Title | Released | Sold |
| 1 | Ikimonogakari | Balladon | Dec 19th | 107,855 |
| 2 | Exile | Best Hits Love side/Soul side | Dec 5th | 54,899 |
| 3 | Mr. Children | [(an imitation) blood orange] | Nov 28th | 33,301 |
| 4 | Yumi Matsutoya | 40 Shunen Kinen Best Album | Nov 21st | 32,849 |
| 5 | Kimura Kaela | Sync | Dec 19th | 21,505 |
| 6 | Noriyuki Makihara | Dawn Over the Clover Field | Dec 19th | 18,009 |
| 7 | YUI | Green Garden Pop | Dec 5th | 17,627 |
| 8 | YUI | Orange Garden Pop | Dec 5th | 17,571 |
| 9 | Nana Mizuki | Rockbound Neighbors | Dec 12th | 14,050 |
| 10 | Elephant Kashimashi | Reckless THE BEST 2007-2012 | Dec 19th | 13,945 |
Source: Oricon