November 20, 2012
-
toyNN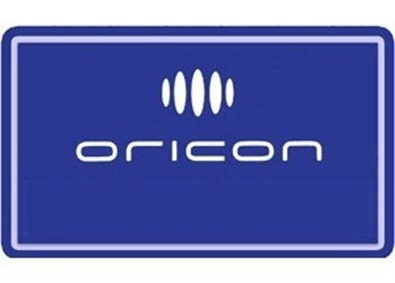 Topping the singles charts are the boy idols of Kis-My-Ft2 and their 5th single "Ai no Beat" selling a strong 258,000 copies. Their streak of #1 singles continues as all 5 of their releases have charted #1. Also making a strong presence is 2PM with their delayed release "Masquerade" in the #2 spot selling over 130,000 copies. The Korean girls of T-ARA land in the 4th spot with their single "Sexy Love" that is the Japanese version of their hit Korean song.
Just out of the top 10 in the 11th spot is idol group 9nine with their double-a side release "Iiaru! Kyonshi feat. Haohao! Kyonshi Girl / Brave".
The album charts are topped by another boy idol group, Sexy Zone with their first album "one Sexy Zone". Landing the in the 2nd spot are the girls of KARA with "GIRLS FOREVER". The next 3 spots mirror last weeks top 3, just pushed two spots down – double release of greatest hits from R&B singer JUJU – BEST STORY ~Life~ and BEST STORY ~Love~, followed by Arashi and their 11th album "Popcorn".
The complete top 10 single and album charts follow.
Singles for November 12th – 18th
| | | | | |
| --- | --- | --- | --- | --- |
| Rank |   Group/Artist | Single Title | Released | Sold |
| 1 | Kis-My-Ft2 | Ai no Beat | Nov 14th | 258,909 |
| 2 | 2PM | Masquerade | Nov 14th | 130,242 |
| 3 | Sandaime J Soul Brothers | Powder Snow | Nov 14th | 94,762 |
| 4 | T-ARA | Sexy Love | Nov 14th | 40,835 |
| 5 | Fairies | White Angel | Nov 14th | 19,303 |
| 6 | NMB48 | Kitagawa Kenji | Nov 7th | 19,106 |
| 7 | AKB48 | UZA  | Oct 31st | 18,008 |
| 8 | Ling tosite sigure | Abnormalize | Nov 14th | 17,219 |
| 9 | Afiria Saga East | SURVIVE!! | Nov 14th | 16,378 |
| 10 | Ketsumeishi | moyamoya / guruguru | Nov 14th | 13,400 |
---
Albums for November 12th – 18th
| | | | | |
| --- | --- | --- | --- | --- |
| Rank |   Group/Artist | Album Title | Released | Sold |
| 1 | Sexy Zone  | One Sexy Zone  | Nov 14th | 86,451 |
| 2 | KARA | GIRLS FOREVER  | Nov 14th | 73,224 |
| 3 | JUJU | BEST STORY ~LIFE~ | Nov 7th | 64,240 |
| 4 | JUJU | BEST STORY ~LOVE~ | Nov 7th | 55,099 |
| 5 | Arashi | Popcorn | Oct 31st | 26,174 |
| 6 | One Direction | Take Me Home | Nov 14th | 26,080 |
| 7 | BENI | Covers:2 | Nov 7th | 25,811 |
| 8 | Green Day | Dos! | Nov 14th | 22,531 |
| 9 | Maaya Sakamoto | Single Collection + Mitsubachi | Nov 14th | 19,654 |
| 10 | Various Artists | The Basketball which Kuroko Plays – Drama Theater 2nd Games | Nov 14th | 14,865 |
Source: Oricon