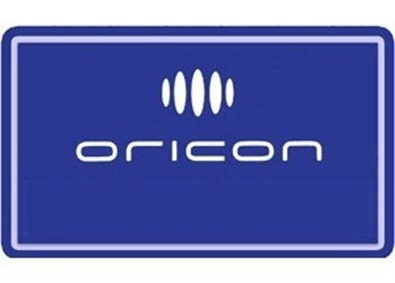 Topping this week's singles charts is popular AKB48 idol Mayu Watanabe (Mayuyu) and her 3rd solo single "Hikaru mono tachi / Sayonara no Hashi" selling over 91,000 copies. The single's coupling track "Sayonara no Hashi" is featured as the theme song for anime movie "Nerawareta Gakuen". Mayu Watanabe is also voicing a lead character Nasuki in the anime movie that opened October 19th.
In the 5th spot is Girls Generation with their 2nd original Japanese single "FLOWER POWER" and in the 6th spot is Eir Aoi with her 3rd single "INNOCENCE" which is featured as the second opening theme for popular anime Sword Art Online.
The complete top 10 single and album charts follow.
Singles for November 19th – 25th
| | | | | |
| --- | --- | --- | --- | --- |
| Rank |   Group/Artist | Single Title | Released | Sold |
| 1 | Mayu Watanabe | Hikaru mono tachi | Nov 21st | 91,907 |
| 2 | Momoiro Clover Z | Saraba, Itoshiki Kanashimitachi yo | Nov 21st | 73,745 |
| 3 | Generations | Brave It Out | Nov 21st | 71,932 |
| 4 | SID | V.I.P. | Nov 21st | 34,128 |
| 5 | Girls Generation | FLOWER POWER | Nov 21st | 29,065 |
| 6 | Eir Aoi | INNOCENCE | Nov 21st | 24,620 |
| 7 | Kis-My-Ft2 | Ai no Beat | Nov 14th | 20,453 |
| 8 | 2PM | Masquerade | Nov 14th | 19,481 |
| 9 | MYNAME | What's Up | Nov 21st | 19,366 |
| 10 | SHI-I | Dai Gyakuten | Nov 21st | 18,432 |
---
Albums for November 19th – 25th
| | | | | |
| --- | --- | --- | --- | --- |
| Rank |   Group/Artist | Album Title | Released | Sold |
| 1 | Yumi Matsutoya | 40 Shunen Kinen Best Album | Nov 21st | 336,234 |
| 2 | Miliyah Kato | True Lovers | Nov 21st | 58,866 |
| 3 | JUJU | BEST STORY ~LIFE~ | Nov 7th | 34,256 |
| 4 | Led Zeppelin | Live in Miracles | Nov 21st | 33,977 |
| 5 | JUJU | BEST STORY ~LOVE~ | Nov 7th | 29,291 |
| 6 | Kiyoshi Hikawa | Enka collection 17 | Nov 21st | 29,003 |
| 7 | back number | blues | Nov 21st | 26,532 |
| 8 | Ken Yokoyama | Best Wishes | Nov 21st | 19,304 |
| 9 | Naoto Otomo | Hiroshima Symphony No. 1 | July 20 2011 | 18,879 |
| 10 | BENI | Covers:2 | Nov 7th | 17,689 |
Source: Oricon