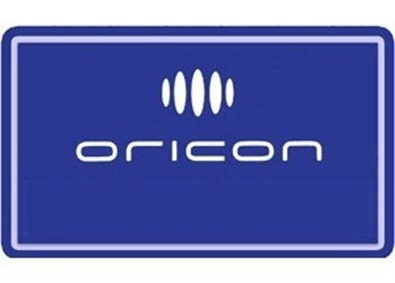 Topping the singles charts is idol group NMB48 with their 6th single "Kitagawa Kenji" – the AKB48 sister group's 5th #1 single – selling 317,000 copies. Second spot goes to new 5-member EXILE unit The SECOND and their debut single "THINK 'BOUT IT" with theme song tie-in to film Aku no Kyoten.
Making it into the 8th spot are the voice actresses of Sphere with their 11th single "Pride on Everyday" featured as ending theme for the 3rd season of anime Bakuman. Just out of the top 10 in the 12th spot is GRANRODEO with single "DARK SHAME" OP theme song tie-in to anime CODE:BREAKER and in the 13th spot is Eri Kitamura with her 5th new-solo single "Destiny". A bit further back in the 20th spot is Nagi Yanagi with single "Laterality" featured as ending theme for second season of anime Jormungand.
On the album charts a double release of greatest hits from R&B singer JUJU taking the top two spots – BEST STORY ~Life~ and BEST STORY ~Love~. Last weeks #1 Arashi and their 11th album "Popcorn" dropped to the 3rd spot and in the 4th spot is pop queen Ayumi Hamasaki with "LOVE" – the first of 5-consecutive month mini-album releases to celebrate her 15th anniversary.
The complete top 10 single and album charts follow.
Singles for November 5th – 11th
| | | | | |
| --- | --- | --- | --- | --- |
| Rank |   Group/Artist | Single Title | Released | Sold |
| 1 | NMB48 | Kitagawa Kenji | Nov 7th | 317,051 |
| 2 | The SECOND from EXILE | THINK 'BOUT IT! | Nov 7th | 106,161 |
| 3 | AKB48 | UZA  | Oct 31st | 45,177 |
| 4 | flumpool | Answer | Nov 7th | 34,699 |
| 5 | Golden Bomber Ixion DT | Let's Go ED | Nov 7th | 23,047 |
| 6 | Kana Nishino | Always | Nov 7th | 21,362 |
| 7 | Halloween Junky Orchestra | Halloween Party | Oct 17th | 11,530 |
| 8 | Sphere | Pride on Everyday | Nov 7th | 10,721 |
| 9 | Sonar Pocket | Kimi Kinenbi ~ Umarete Kitekurete Arigato ~ | Nov 7th | 9,869 |
| 10 | Dream5 | Shekimeki! | Nov 7th | 9,588 |
---
Albums for November 5th – 11th
| | | | | |
| --- | --- | --- | --- | --- |
| Rank |   Group/Artist | Album Title | Released | Sold |
| 1 | JUJU | BEST STORY ~LIFE~ | Nov 7th | 104,869 |
| 2 | JUJU | BEST STORY ~LOVE~ | Nov 7th | 97,567 |
| 3 | Arashi | Popcorn | Oct 31st | 77,636 |
| 4 | Ayumi Hamasaki | LOVE | Nov 8th | 64,841 |
| 5 | BENI | Covers:2 | Nov 7th | 50,462 |
| 6 | Aerosmith | Music from Another Dimension! | Nov 7th | 33,556 |
| 7 | YUKI | BETWEEN THE TEN | Nov 7th | 20,422 |
| 8 | The Gospellers | STEP FOR FIVE | Nov 7th | 18,548 |
| 9 | Various Artists | The Idolm@ster Anim@tion Master Special 05 | Nov 7th | 16,331 |
| 10 | Ms. OOJA | WOMAN -Love Song Covers- | Nov 7th | 11,343 |
Source: Oricon