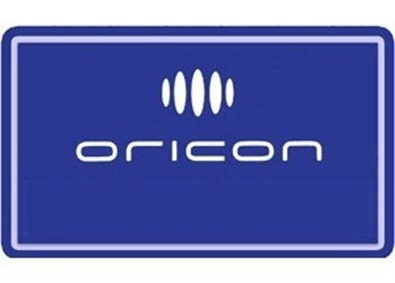 You know they did it again – AKB48 with their 28th single "UZA" has given the group its 15th #1 single in a row and 10th 1 million+ selling single. The idol group continues to re-write the sales records as "UZA" sells over 1,128,000 copies.
On the album charts is another super group, the boys of Arashi and their 11th album "Popcorn" selling over 700,000 copies. Its their 8th #1 album in a row and 9th overall. The second spot is again teenager singing sensation Leo Ieiri with her first album "LEO" selling another 17,700 copies.
The complete top 10 single and album charts follow.
Singles for October 29th – November 4th
| | | | | |
| --- | --- | --- | --- | --- |
| Rank |   Group/Artist | Single Title | Released | Sold |
| 1 | AKB48 | UZA  | Oct 31st | 1,128,696 |
| 2 | Yuma Nakayama | Missing Piece | Oct 31st | 45,017 |
| 3 | AAA | Niji (Rainbow) | Oct 31st | 40,025 |
| 4 | Yusuke | VIVA! Nossa Nossa | Oct 31st | 34,764 |
| 5 | Hiroshi Kamiya | Such a beautiful affair | Oct 31st | 21,987 |
| 6 | The Bawdies | Lemonade | Oct 31st | 17,149 |
| 7 | Ebisu Muscats | Meiso Idol | Oct 31st | 12,184 |
| 8 | Rita | Little Busters! / Alicemagic | Oct 31st | 11,108 |
| 9 | Superfly | Force | Oct 31st | 11,042 |
| 10 | Shou Kiryuin (Golden Bomber) | Life is SHOW TIME | Oct 24th | 10,516 |
---
Albums for October 29th – November 4th
| | | | | |
| --- | --- | --- | --- | --- |
| Rank |   Group/Artist | Album Title | Released | Sold |
| 1 | Arashi | Popcorn | Oct 31st | 701,260 |
| 2 | Leo Ieiri | LEO | Oct 24th | 17,737 |
| 3 | Taylor Swift | RED | Oct 24th | 16,869 |
| 4 | Tatsuro Yamashita | OPUS All Time Best 1975-2012 | Sept 26th | 15,069 |
| 5 | KANJANI8 | 8EST | Oct 17th | 14,832 |
| 6 | Ne-Yo | R.E.D | Oct 31st | 14,005 |
| 7 | Shibata Atsushi | COVER 70's | Oct 31st | 10,575 |
| 8 | Fujii Fumiya | Winter String | Oct 31st | 9,242 |
| 9 | Kobukuro | All Singles BEST 2 | Sept 5th | 9,187 |
| 10 | Carly Ray Jepsen | Kiss | Sept 19th | 7,209 |
Source: Oricon