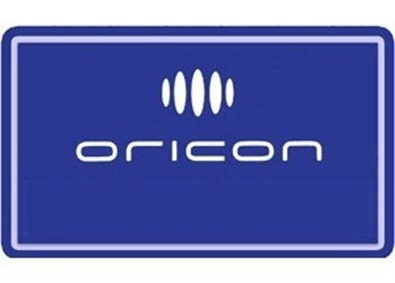 Topping the Oricon charts this week is SMAP with their 25th #1 and 48th overall single "Moment" – selling over 136,000 copies. *Its been 9 weeks in a row for male groups, duos, and solo on the top of the single charts.
In second spot is everyone's favorite seiyuu Nana Mizuki and her double-A single BRIGHT STREAM with the theme songs for the new Magical Girl Lyrical Nanoha movie and Dog Days anime. In the number three spot is another anime tie-in with NO NAME the actual and fictitious AKB48 idol unit providing the voice acting and theme songs for anime AKB0048. Rounding out the top 5 is CNBLUE and their 3rd Japanese single "Come on".
On the album charts #1 for 3 weeks in a row is – Southern All Stars member Kuwata his solo album of greatest hits "I LOVE YOU -now & forever-" selling another 61,000 copies.
Koda Kumi who just gave birth last week saw her re-mix album "Beach Mix" come in at #4.
Celebrating Vocaloid virtual idol Hatsune Miku's 5th birthday 3 album of various artists make it into the top 10 of the album charts.
The complete top 10 single and album charts follow.
Singles for July 30th – August 5th
| | | | | |
| --- | --- | --- | --- | --- |
| Rank |   Group/Artist | Single Title | Released | Sold |
| 1 | SMAP | Moment | Aug 1st | 136,727 |
| 2 | Nana Mizuki | BRIGHT STREAM | Aug 1st | 75,379 |
| 3 | NO NAME | Kibo ni Tsuite | Aug 1st | 46,598 |
| 4 | RADWIMPS | Speaking in Chorus | Aug 1st | 45,820 |
| 5 | CNBLUE | Come on | Aug 1st | 33,911 |
| 6 | Eight Ranger (KANJANI8) | ER | July 25th | 18,423 |
| 7 | DGNA | Honki Magic | Aug 1st | 18,176 |
| 8 | Sonar Pocket | Kimi to Miru Mirai | Aug 1st | 10,495 |
| 9 | Mayu Watanabe | Otona Jelly Beans | July 25th | 10,324 |
| 10 | QURULI | everybody feels the same | Aug 1st | 9,604 |
---
Albums for July 30th – August 5th
| | | | | |
| --- | --- | --- | --- | --- |
| Rank |   Group/Artist | Album Title | Released | Sold |
| 1 | Kuwata | I LOVE You – now & forever – | July 18th | 61,480 |
| 2 | Eikichi Yazawa | Last Song | Aug 1st | 54,948 |
| 3 | Sid | M & W | Aug 1st | 45,006 |
| 4 | Koda Kumi | Beach Mix | Aug 1st | 25,643 |
| 5 | Various Artists | EXIT TUNES PRESENTS – Vocaloconnection feat Hatsune Miku | Aug 1st | 19,964 |
| 6 | Che'Nelle | Believe | July 4th | 14,358 |
| 7 | Namie Amuro | Uncontrolled | June 27th | 10,784 |
| 8 | Various Artists | Hatsune Miku 5th Birthday BEST ~impacts~ | Aug 1st | 9,233 |
| 9 | Various Artists | Hatusne Miku 5th Birthday BEST ~Memories~ | Aug 1st | 8,914 |
| 10 | The Predators | Monster in my head | Aug 1st | 8,888 |
Source: Oricon