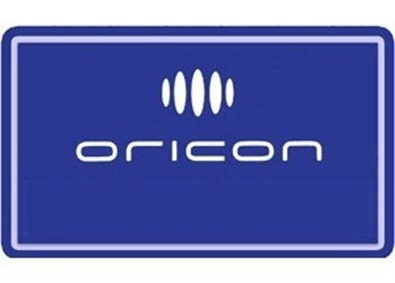 The singles charts are topped by boy idol group Sexy Zone with their 3rd single "Sexy Summer ni Yuki ga Furu" selling a good 85,000 copies. This gives the group their 3rd #1 single! Sexy Zone's first two singles, "Sexy Zone" (Nov 2011) & "Lady Diamond" (April 2012), both charted #1 on the weekly Oricon singles charts.
Topping the album charts is Koichi Domoto, one half of KinKi Kids with his 3rd solo album, "Gravity" selling a nice 101,000 copies. Dropping into the second is last week's topper Tatsuro Yamashita and his best songs compilation album "OPUS All Time Best 1975-2012" selling another 85,000 copies.
Not quite making it into the top 10 is Aimer and her first album "Sleepless Nights" selling over 8,000 copies to land in the 11th spot on the charts.
The complete top 10 single and album charts follow.
Singles for October 1st – 7th
| | | | | |
| --- | --- | --- | --- | --- |
| Rank |   Group/Artist | Single Title | Released | Sold |
| 1 | Sexy Zone | Sexy Summer ni Yuki ga Furu | Oct 3rd | 95,154 |
| 2 | E-Girls | Follow Me | Oct 3rd | 30,008 |
| 3 | Erena Ono | Erenyan | Oct 3rd | 10,980 |
| 4 | Passpo | Wing | Oct 3rd | 9,446 |
| 5 | SKE48 | Kiss Datte Hidarikiki | Sept 19th | 9,107 |
| 6 | Girls Generation | Oh! | Sept 26th | 8,292 |
| 7 | CreepHyp | Oyasumi Nakigoe, Sayonara Utahime | Oct 3rd | 6,365 |
| 8 | Kaname Kawabata | Tokyo Girl | Oct 3rd | 5,982 |
| 9 | Hikawa Kiyoshi | Saigo to Kimeta Onnadakara | Sept 19th | 5,164 |
| 10 | AKB48 | Gingham Check | Aug 29th | 4,386 |
---
Albums for October 1st – 7th
| | | | | |
| --- | --- | --- | --- | --- |
| Rank |   Group/Artist | Album Title | Released | Sold |
| 1 | Koichi Domoto | Gravity | Oct 3rd | 101,416 |
| 2 | Tatsuro Yamashita | OPUS All Time Best 1975-2012 | Sept 26th | 85,831 |
| 3 | Kobukuro | All Singles BEST 2 | Sept 5th | 18,988 |
| 4 | Superfly | Force | Sept 19th | 17,876 |
| 5 | MUSE | The 2nd Law of Thermodynamics | Oct 3rd | 16,802 |
| 6 | Tohoshinki | Catch Me (Korean Import) | Sept 27th | 15,381 |
| 7 | Carly Ray Jepsen | Kiss | Sept 19th | 13,359 |
| 8 | Green Day | Uno! | Sept 26th | 13,338 |
| 9 | Kana Nishino | Love Place | Sept 5th | 11,350 |
| 10 | Sakiko Matsui | Kokyou Suru Piano | Oct 3rd | 10,263 |
Source: Oricon