September 18, 2012
-
toyNN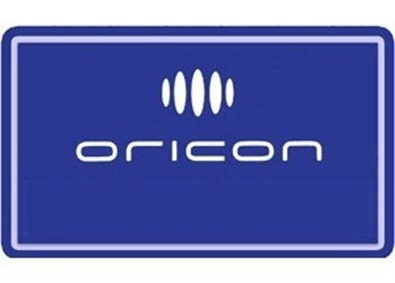 This week's singles charts are topped by KAT-TUN with their 19th single "Fumetsu no Scrum" selling over 157,000 copies. The single is featured as theme song for TBS/MBS TV drama series "Dragon Seinendan". Landing in the second spot is rock band BUMP OF CHICKEN's new single "firefly" which is featured as the theme song for Fuji TV drama series "Iki mo Dekinai Natsu" (Breathless Summer") that stars Emi Takei.
The girls of SCANDAL make it into the 9th spot with their 13th single "Pin Heel Surfer".
Topping the album charts is Perfume and their special "Global Compilation LOVE THE WORLD" album selling over 118,000 copies. The album is part of the group's new efforts to reach fans around the world. ASIAN KUNG-FU GENERATION lands in the 4th spot with their 7th album "Landmark" selling 52,000 copies.
The complete top 10 single and album charts follow.
Singles for September 10th – 16th
| | | | | |
| --- | --- | --- | --- | --- |
| Rank |   Group/Artist | Single Title | Released | Sold |
| 1 | KAT-TUN | Fumetsu no Scrum  | Sept 12th | 157,059 |
| 2 | BUMP OF CHICKEN | firefly | Sept 12th | 78,936 |
| 3 | NMB48 | Virginity | Aug 8th | 32,005 |
| 4 | EXILE TRIBE | 24karates TRIBE OF GOLD | Sept 5th | 22,377 |
| 5 | AKB48 | Gingham Check | Aug 29th | 19,712 |
| 6 | 2AM | For you ~Kimi no Tamenide Kiru Koto~ | Sept 12th | 19,583 |
| 7 | KANJANI8 | Aoppana | Sept 5th | 16,941 |
| 8 | Leo Ieiri | Bless You | Sept 12th | 14,498 |
| 9 | SCANDAL | Pin Heel Surfer  | Sept 12th | 11,300 |
| 10 | Ayana Taketatsu | Onpu no Kuni no Alice | Sept 12th | 10,049 |
---
Albums for September 10th – 16th
| | | | | |
| --- | --- | --- | --- | --- |
| Rank |   Group/Artist | Album Title | Released | Sold |
| 1 | Perfume | Global Compilation LOVE THE WORLD | Sept 12th | 118,186 |
| 2 | Kobukuro | All Singles BEST 2 | Sept 5th | 115,298 |
| 3 | Kana Nishino | Love Place | Sept 5th | 53,517 |
| 4 | ASIAN KUNG-FU GENERATION | Landmark | Sept 12th | 52,803 |
| 5 | Tackey & Tsubasa | TEN | Sept 12th | 49,749 |
| 6 | Morning Musume | Colorful Character | Sept 12th | 14,416 |
| 7 | T.M.Revolution | T.M.R. LIVE REVOLUTION 11-12 CLOUD NINE | Sept 12th | 11,030 |
| 8 | Minako Kotobuki | My Stride | Sept 12th | 10,228 |
| 9 | Stardust Revue | b.o.n.d. | Sept 12th | 9,870 |
| 10 | AKB48 | 1830m | Aug 15th | 9,299 |
Source: Oricon