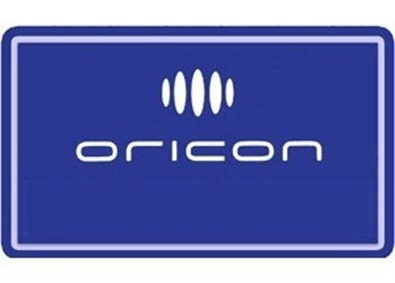 Topping this week's singles charts is Girls Generation (SNSD) with their second single of the year "Oh!" selling over 66,000 copies. The single is a an updated version of their hit Korean song "Oh!" with Japanese lyrics. The coupling track "ALL MY LOVE IS FOR YOU" is an original Japanese song.
The second spot goes to last week's number one SKE48 with their single "Kiss Datte Hidarikiki". Spots three and four go to the popular anime/game character duets from Kuroko's Basketball and Uta no Prince-sama respectively.
On the album charts its Tatsuro Yamashita and his best songs compilation album "OPUS All Time Best 1975-2012" topping with over 275,000 copies snapped up by fans. Last week's #1 Superfly and her album "Force" drops a spot selling another 39,000 copies. In the fourth spot is SCANDAL and album "Queens are trumps – Kirifuda wa Queen" selling a good 35,000 copies.
The complete top 10 single and album charts follow.
Singles for September 24th – 30th
| | | | | |
| --- | --- | --- | --- | --- |
| Rank |   Group/Artist | Single Title | Released | Sold |
| 1 | Girls Generation | Oh! | Sept 26th | 66,253 |
| 2 | SKE48 | Kiss Datte Hidarikiki | Sept 19th | 36,501 |
| 3 | Daisuke Ono & Tatsuhisa Suzuki | Kuroko's Basketball Character Duet Series No. 3 | Sept 26th | 24,886 |
| 4 | Shotaro/Suzuki/Aoi/Maeno | Uta no Prince-sama Duets Reiji & Ranmaru / Ai & Camus | Sept 26th | 17,173 |
| 5 | Kyosuke Himuro | WARRIORS | Sept 26th | 16,725 |
| 6 | Hikawa Kiyoshi | Saigo to Kimeta Onnadakara | Sept 19th | 12,234 |
| 7 | Momoiro Clover Z | Ikuze! Kaito Shoujo – Special Ed | Sept 26th | 10,003 |
| 8 | Nogizaka46  | Hashire! Bicycle  | Aug 22nd | 9,844 |
| 9 | Daisuke Ono | Lunar Maria | Sept 26th | 9,407 |
| 10 | GARNET CROW | Nostalgia | Sept 26th | 7,546 |
---
Albums for September 24th – 30th
| | | | | |
| --- | --- | --- | --- | --- |
| Rank |   Group/Artist | Album Title | Released | Sold |
| 1 | Tatsuro Yamashita | OPUS All Time Best 1975-2012 | Sept 26th | 275,825 |
| 2 | Superfly | Force | Sept 19th | 39,530 |
| 3 | Green Day | Uno! | Sept 26th | 36,145 |
| 4 | SCANDAL | Queens are trumps – Kirifuda wa Queen  | Sept 26th | 35,424 |
| 5 | Kobukuro | All Singles BEST 2 | Sept 5th | 32,877 |
| 6 | Carly Ray Jepsen | Kiss | Sept 19th | 19,022 |
| 7 | ayaka | ayaka's BEST Ballad Collection | Sept 26th | 18,800 |
| 8 | Kana Nishino | Love Place | Sept 5th | 17,352 |
| 9 | SKE48 | Konohi no Chime wo Wasurenai | Sept 19th | 14,856 |
| 10 | Various Artists | The Idolm@ster Anim@tion Master Special 03 | Sept 26th | 13,688 |
Source: Oricon