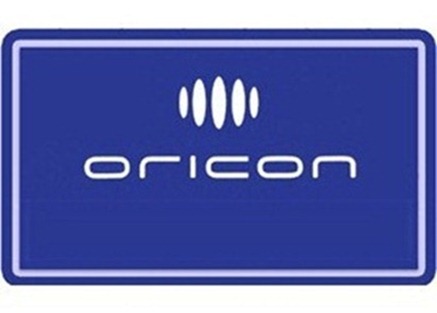 A bit of a quiet week for major new releases on both the singles and albums after New Years. Landing in the #1 spot for singles is Johnny's Entertainment group NYC (featuring member Yuma Nakayama) and their single "Wonderful Cupid/NYC Glass no Maho" with about 40,000 sold. This single was set for release on January 4th but came out the week before with about the same number sold and charted 4th.  More details and the complete top 10 single and album charts follow,
Second spot on the singles charts goes to idol group YGA and their newest single "Rising Sun Japan!" with approximately 19,000 sold. Third through fifth spots go to visual kei band baroque who released 3 singles simultaneously – each with about 17,350 sold.
On the album side last week's #1 by EXILE with member ATSUSHI's solo debut "EXILE JAPAN/ Solo" remained strongly in the top spot with over 150,000 sold. One new release the self-titled new album from rock band Golden Bomber takes the #2 spot with 66,000 sold.
KARA's album "Super Girl" has charted now for 6 weeks and moves back up to the #3 spot just ahead of Girls Generation in the #4 spot with much renewed interest in their compilation release from back on June 1st, "Shoujo Jidai."
Singles for January 2nd – 8th
| | | | | |
| --- | --- | --- | --- | --- |
| Rank | Group/Artist | Single Title | Released | Sold |
| 1 | NYC / Yuma Nakayama | Wonderful Cupid/NYC Glass no Maho | Jan 4th (Dec 28th) | 40,399 |
| 2 | YGA | Rising Sun Japan! | Jan 4th | 19,170 |
| 3 | baroque | Rinzen Identity | Jan 4th | 1,7381 |
| 4 | baroque | Mono-drama | Jan 4th | 17,361 |
| 5 | baroque | teeny-tiny star | Jan 4th | 17,350 |
| 6 | No Sleeves (no3b) | Predicure Day | Dec 28th | 13,242 |
| 7 | Jin Akanishi | Seasons | Dec 28th | 9,837 |
| 8 | Kis-My-Ft2 | We Never Give Up! | Dec 14th | 8,445 |
| 9 | AKB48 | Winter Bench | Dec 7th | 8,302 |
| 10 | Namie Amuro | Sit!Stay!Wait!Down! | Dec 7th | 7,036 |
Albums for January 1st – 8th
| | | | | |
| --- | --- | --- | --- | --- |
| Rank | Group/Artist | Album Title | Released | Sold |
| 1 | EXILE | EXILE JAPAN / Solo | Jan 1st (2012) | 151,511 |
| 2 | Golden Bomber | Golden Bomber | Jan 4th | 66,195 |
| 3 | KARA | Super Girl | Nov 23rd | 30,592 |
| 4 | Girls Generation | Shoujo Jidai | Jun 1st | 28,361 |
| 5 | FUNKY MONKEY BABYS | FUNKY MONKEY BABYS 4 | Dec 21st | 27,193 |
| 6 | Kubota Toshinobu | THE BADDEST ~Hit Parade~ | Nov 23rd | 11,473 |
| 7 | Yuki Saori & Pink Martini | 1969 | Oct 12th | 10,945 |
| 8 | Lady | Born This Way | May 23 | 9,776 |
| 9 | Perfume | JPN | Nov 30th | 8,419 |
| 10 | Ketsumeishi | Ketsu no Arashi ~Haru BEST~ | Dec 21st | 7,485 |
Source: Oricon