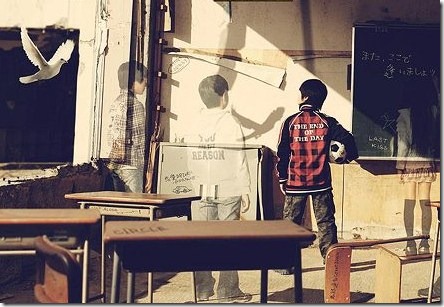 YELLOW FRIED CHICKENz has just exposed a preview length music video for the featured track "Mata, Koko de Aimasho" music video off their first album "I" or "ONE". The full length music video is included on the DVD that comes with the Limited A edition of the album (released on March 14th). Check out the album's release details previously posted here at Comtrya Sugoi. Video and more information follow,
The GACKT led YELLOW FRIED CHICKENz has also announced for release on April 18th a pair of Live performance DVDs. The DVDs capture the bands live performances at Makuhari Messe in Japan and Huxley in Berlin Germany which were part of their June 2011 "WORLD TOUR – SHOW UR SOUL I". Running time on the DVDs is 90 minutes.
Preview video for "Mata, Koko de Aimasho" follows below….
YELLOW FRIED CHICKENz – "WORLD TOUR – SHOW UR SOUL I" – release date April 18th 2012
| | |
| --- | --- |
| Live BERLIN [DVD] (¥6000) | Live Makukari Japan [DVD] (¥6000) |
YELLOW FRIED CHICKENz – "Mata, Koko de Aimasho" – from – "I" – album release date March 14th 2012