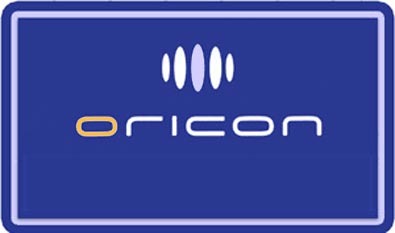 Landing in the top spot on the singles charts this week is longtime idol group Morning Musume with single "Brainstorming / Kimi sae ireba nani mo iranai". It's the group's 53rd single and last song for generation 6 member Reina Tanaka (23). Selling over 94,000 copies it will be their 4th Gold single in a row and the idol group continues its highest popularity since 2004.
In the #2 spot is ClariS with "reunion" featured as the opening theme for anime Oreimo season 2. Tamura Yukari lands in #5 with "Fantastic future" with tie-in as opening theme for anime Hentai Prince and the Stony Cat. And GRANRODEO climbs into the #7 spot with single "Henai no Rondo" featured as the opening theme for anime Karneval.
Topping the album charts is vocal group E-girls with their first album "Lesson 1" selling over 57,000 copies. In the #8 spot is first album "relation" from singer/voice actress Ayahi Takagaki.
The complete top 10 single and album charts follow.
Singles for April 15th – 21st
| | | | | |
| --- | --- | --- | --- | --- |
| Rank |   Group/Artist | Single Title | Released | Sold |
| 1 | Morning Musume | Brainstorming / Kimi sae ireba nani mo iranai | April 17th | 94,037 |
| 2 | ClariS | reunion | April 17th | 24,545 |
| 3 | LinQ | Chime ga owareba | April 17th | 19,759 |
| 4 | Fukuyama Masaharu  | Tanjyobi ni wa Mashiro na Yuri wo / Get the groove | April 10th | 16,920 |
| 5 | Tamura Yukari | Fantastic Future | April 17th | 15,693 |
| 6 | Naoto Inti Raymi | Koisurukisetsu | April 17th | 12,936 |
| 7 | GRANRODEO | Henai no Rondo | April 17th | 12,616 |
| 8 | GReeeeN | Ikaros | April 17th | 9,271 |
| 9 | Kazuyoshi Saito | One More Time | April 17th | 9,165 |
| 10 | NO NAME | Kono Namida wo Kimi ni Sasagu | April 10th | 8,277 |
---
Albums for April 15th – 21st
| | | | | |
| --- | --- | --- | --- | --- |
| Rank |   Group/Artist | Album Title | Released | Sold |
| 1 | E-girls | Lesson 1 | April 17th | 57,337 |
| 2 | Yusuke | Ano…Deacchatterundesukedo | April 17th | 29,683 |
| 3 | Funky Monkey Babys | Funky Monkey Babys LAST BEST | March 27th | 23,561 |
| 4 | Momoiro Clover Z | 5th Dimension | April 10th | 19,988 |
| 5 | Love Psychedelico | In This Beautiful World | April 17th | 11,105 |
| 6 | Kikkawa Koji | Samurai Rock | April 17th | 10,497 |
| 7 | coldrain | The Revelation | April 17th | 9,738 |
| 8 | Ayahi Takagaki | relation | April 17th | 8,281 |
| 9 | Fall Out Boy | Save Rock 'n' Roll – FOB no Rock 'n' Roll Sengen! | April 17th | 7,911 |
| 10 | Tokyo Symphony: Naoto Otomo | HIROSHIMA Symphony #1 | July 20th 2011 | 6,706 |
Source: Oricon