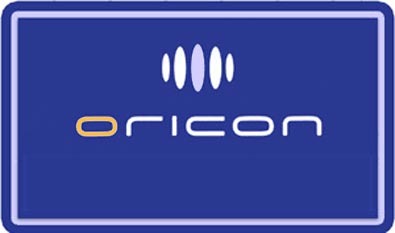 Dominating the singles charts this week is group EXILE with single "EXILE PRIDE ~Konna Sekai wo Aisurutame~" selling over 565,000 copies. In the second spot is solo debut from AKB48 "General Director" Minami Takahashi with single "Jane Doe" selling 85,000 copies.
Landing in the #6 spot is LiSA with her 3rd solo single "best day, best way" and in the 10th spot is voice actress Suzuko Mimori (Milky Holmes, Love Live!) with her debut solo single "Aitaiyo…Aitaiyo!".
A bit quiet on the album charts with last weeks #2 moving into the top spot – Funky Monkey Babys and their best hits album "LAST BEST". In the #2 this week is a Symphonic album released July 2011 and featuring Tokyo Symphony performing Japanese composer Mamoru Samuragochi's "Symphony #1 'HIROSHIMA'". The live performance was held a month after the March 2011 Great East Japan Earthquake.
The complete top 10 single and album charts follow.
Singles for April 1st – April 7th
| | | | | |
| --- | --- | --- | --- | --- |
| Rank |   Group/Artist | Single Title | Released | Sold |
| 1 | EXILE | EXILE PRIDE Konna Sekai wo Aisurutame | April 3rd | 565,335 |
| 2 | Minami Takahashi | Jane Doe | April 3rd | 85,493 |
| 3 | C-ute | Crazy Kanzen na Otona | April 3rd | 47,420 |
| 4 | Kis-My-Ft2 | Ki Su U Ma I ~ KISS YOUR MIND ~ / S.O.S. (Smile On Smile) | March 27th | 18,508 |
| 5 | Muse | START:DASH!! | April 3rd | 17,195 |
| 6 | LiSA | best day, best way | April 3rd | 14,676 |
| 7 | Nogizaka46 | Kimi no na wa kibo | March 13th | 13,001 |
| 8 | Kaori Mizumori | Ise Meguri | April 3rd | 12,522 |
| 9 | SiM | EViLS | April 3rd | 11,638 |
| 10 | Suzuko Mimori | Aitaiyo…Aitaiyo! | April 3rd | 9,952 |
---
Albums for April 1st – April 7th
| | | | | |
| --- | --- | --- | --- | --- |
| Rank |   Group/Artist | Album Title | Released | Sold |
| 1 | Funky Monkey Babys | Funky Monkey Babys LAST BEST | March 27th | 57,614 |
| 2 | Tokyo Symphony: Naoto Otomo | HIROSHIMA Symphony #1 | July 20th 2011 | 21,866 |
| 3 | DIR EN GREY | The Unraveling | April 3rd | 21,027 |
| 4 | Kis-My-Ft2 | Good Ikuze! | March 27th | 17,719 |
| 5 | BOΦWY | THE BEST "STORY" | March 21st | 16,583 |
| 6 | Thoma | Azalea no Shizo | April 3rd | 11,019 |
| 7 | Baroque | Nonfiction | April 3rd | 10,615 |
| 8 | Ebisu Muscats | Sotsugyo Album | April 3rd | 9,006 |
| 9 | Sakanaction | sakanaction | March 27th | 7,858 |
| 10 | ONE OK ROCK | Life x I = | March 6th | 5,626 |
Source: Oricon