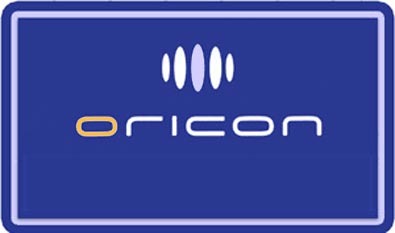 Topping the singles charts this week is Masaharu Fukuyama with his 16th #1 single "Tanjyobi ni wa Mashiro na Yuri wo / Get the groove". Selling over 108,000 copies adding to his reign as the top all-time selling male solo artist in Japan.
In the #2 spot is NO NAME the AKB48 subunit tied to anime AKB0048 with single "Kono Namida wo Kimi ni Sasagu". The #3 spot is singer/voice actor Mamoru Miyano with single "Kanon" featured as the opening theme for anime Uta no Prince-sama 2000%.
On the album charts is idol group Momoiro Clover Z with their 2nd album "5th Dimension" selling over 180,000 copies. Capitalizing on their surge in popularity the girls re-released their 1st album "Battle and Romance" (2011.07) and fans pushed all the way into the #2 spot selling over 37,000 copies (14,000 more than its original release).
In the #7 spot is singer/voice actress Ayana Taketatsu with her first album "apple symphony".
The complete top 10 single and album charts follow.
Singles for April 8th – 14th
| | | | | |
| --- | --- | --- | --- | --- |
| Rank |   Group/Artist | Single Title | Released | Sold |
| 1 | Fukuyama Masaharu  | Tanjyobi ni wa Mashiro na Yuri wo / Get the groove | April 10th | 108,911 |
| 2 | NO NAME | Kono Namida wo Kimi ni Sasagu | April 10th | 48,720 |
| 3 | Mamoru Miyano | Kanon | April 10th | 28,360 |
| 4 | SID | Koiniochite | April 10th | 22,847 |
| 5 | Cheeky Parade | C.P.U!? | April 10th | 18,623 |
| 6 | The IdolM@ster Cinderella Girls | Cinderella | April 10th | 17,229 |
| 7 | THE Possible | Zenryoku banzai! / My Glory! | April 10th | 12,047 |
| 8 | JST | Aitai | April 10th | 10,782 |
| 9 | Nogizaka46 | Kimi no na wa kibo | March 13th | 9,598 |
| 10 | Minami Takahashi | Jane Doe | April 3rd | 8,991 |
---
Albums for April 8th – 14th
| | | | | |
| --- | --- | --- | --- | --- |
| Rank |   Group/Artist | Album Title | Released | Sold |
| 1 | Momoiro Clover Z | 5th Dimension | April 10th | 180,282 |
| 2 | Momoiro Clover Z | Battle and Romance (1st album re-issue) July 2011 | April 10th | 37,594 |
| 3 | Funky Monkey Babys | Funky Monkey Babys LAST BEST | March 27th | 33,041 |
| 4 | Ling tosite sigure | I'mprefect | April 10th | 19,939 |
| 5 | Kamiya Hiroshi | Hareiro | April 10th | 18,338 |
| 6 | BOΦWY | THE BEST "STORY" | March 21st | 10,987 |
| 7 | Ayana Taketatsu  | apple symphony | April 10th | 9,658 |
| 8 | amazarashi | Ne mama Anata no Iutori | April 10th | 9,499 |
| 9 | Tokyo Symphony: Naoto Otomo | HIROSHIMA Symphony #1 | July 20th 2011 | 8,818 |
| 10 | Various Artists | Love Live Original Soundtrack | April 10th | 8,063 |
Source: Oricon