December 17, 2013
-
toyNN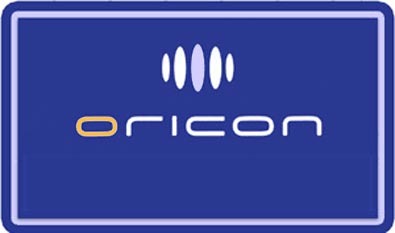 On top of the singles charts are the idols of AKB48 with their 34th single Suzukake no kinomichi de 'Kimi no Hohoemi wo Yume ni Miru' to itteshimattara bokutachi no kankei wa do kawatte shimaunoka, bokunari ni nannichika kangaeta uedeno yaya kihazukashii ketsuron no yona Mono. Perhaps the longest title on record for a Japanese single (shortened: Kimi no Hohoemi wo Yume ni Miru) it eclipsed the 1 million copies sold mark giving the idol group their 16th 1 million+ selling single.
In the #2 spot is Busaiku (unit from Kis-My-Ft2) with their debut single Tana Kara Botamochi selling over 132,000 copies. Rounding out the top 3 is Korean group SUPER JUNIOR with 5th Japanese single Blue World.
Further down in the 10th spot is Shoko Nakagawa with double a-side single Sakasama Sekai / Once Upon A Time ~Kibou no Uta~. And in the #14 spot is Luna Haruna with her 5th single snowdrop that's featured as an ending theme for anime Monogatari Series Second Season.
Topping the album charts is Korean girls of GIRLS GENERATION with their 3rd Japanese album LOVE & PEACE selling just short of 130,000 copies. And in the #10 spot is singer and voice actress Minori Chihara with her 5th album NEO FANTASIA.
Read on for the complete top 10 singles and album charts follow.
Singles for December 9th – 15th 2013
| | | | | |
| --- | --- | --- | --- | --- |
| Rank |   Group/Artist | Single Title | Released | Sold |
| 1 | AKB48 | Kimi no Hohoemi wo Yume ni Miru (34th single) | Dec 11th | 1,033,336 |
| 2 | Busaiku | Tana Kara Botamochi | Dec 13th | 132,538 |
| 3 | SUPER JUNIOR | Blue World | Dec 11th | 68,684 |
| 4 | Alice Junban / Steam Girls @Kamen Joshi | Moso Nikki | Dec 11th | 37,581 |
| 5 | SKE48 | Sansei Kawaii! | Nov 20th | 30,958 |
| 6 | Gaim no Kaze | Just Live More | Dec 11th | 19,050 |
| 7 | KANJANI8 | Kokoro Sora Moyo | Dec 4th | 16,636 |
| 8 | Nogizaka46 | Barrette | Nov 27th | 14,571 |
| 9 | DaizyStripper | Moso Nikki | Dec 11th | 14,105 |
| 10 | Shoko Nakagawa | Sakasama Sekai / Once Upon A Time Kibou No Uta | Dec 11th | 10,406 |
| 14 | Luna Haruna | snowdrop | Dec 11th | 6,441 |
---
Albums for December 9th – 15th 2013
| | | | | |
| --- | --- | --- | --- | --- |
| Rank |   Group/Artist | Album Title | Released | Sold |
| 1 | GIRLS GENERATION | LOVE & PEACE | Dec 11th | 129,255 |
| 2 | RADWIMPS | X to O to Tsumi to | Dec 11th | 76,780 |
| 3 | LUNA SEA | A WILL | Dec 11th | 34,203 |
| 4 | CheNelle | Best Songs | Dec 4th | 14,390 |
| 5 | DENPA GUMI.inc | WORLD WIDE DEMPA | Dec 11th | 14,008 |
| 6 | One Direction | Midnight Memories | Nov 27th | 12,943 |
| 7 | EXO | Winter Special Album: Miracles in December (import Korean) | Dec 11th | 11,628 |
| 8 | PORNOGRAFFITTI | ALL TIME SINGLES | Nov 20th | 11,507 |
| 9 | KinKi Kids | L album | Dec 4th | 11,453 |
| 10 | Minori Chihara | NEO FANTASIA | Dec 11th | 10,563 |
Previous Oricon Charts
Source: Oricon