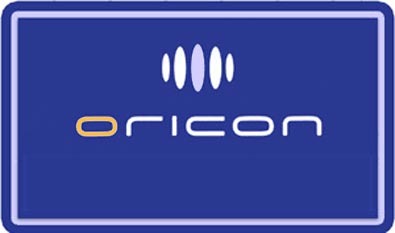 Topping the singles charts this week is idol group SKE48 with their 12th single "Utsukushi Inazuma" selling over 510,000 copies. It's the AKB48 sister group's 3rd single in a row to sell over half a million opening week and 8th #1. In the 2nd spot is aiko with her 13th single "Loveletter / 4 Gatsu no ame" and in the #4 spot is character single 01 from anime Symphogear G featuring the voices of Yoko Hikasa and Nana Mizuki.
The album charts are topped by male vocal group NEWS with their 5th original album "NEWS" selling over 100,000 copies. Last week's top drops into the #2 spot -  Namie Amuro with her 11th original album "FEEL". Just out of the top 10 making her second appearance on the charts is singer/voice actress Yoko Hikasa with her first solo album "Glamorous Songs" in the #11 spot.
The complete top 10 singles and album charts follow.
Singles for July 15th – 21st
| | | | | |
| --- | --- | --- | --- | --- |
| Rank |   Group/Artist | Single Title | Released | Sold |
| 1 | SKE48 | Utsukushi Inazuma | July 17th | 510,673 |
| 2 | aiko | Loveletter / 4 Gatsu no ame | July 17th | 43,682 |
| 3 | Linked Horizon | Jiyu e no shingeki | July 10th | 29,747 |
| 4 | cv:Yoko Hikasa x cv: Nana Mizuki  | Symphogear G Character song 01 | July 17th | 16,078 |
| 5 | Nogizaka46 | Girls Rule | July 3rd | 15,894 |
| 6 | OLDCODEX | Rage on | July 17th | 15,487 |
| 7 | Ultra Chotokkyu | Starlight | July 17th | 11,119 |
| 8 | EXILE TRIBE | BURNING UP | July 10th | 10,489 |
| 9 | Ikimonogakari | Egao | July 10th | 8,512 |
| 10 | Mayu Watanabe | Rappa Renshuchu | July 10th | 8,050 |
---
Albums for July 15th – 21st
| | | | | |
| --- | --- | --- | --- | --- |
| Rank |   Group/Artist | Album Title | Released | Sold |
| 1 | NEWS | NEWS | July 17th | 100,114 |
| 2 | Namie Amuro | FEEL | July 10th | 52,007 |
| 3 | Masashi Sada | Appare ~All Time Best ~ | June 26th | 25,241 |
| 4 | Hideaki Tokunaga | Statement | July 17th | 20,018 |
| 5 | AI | Moriagaro | July 17th | 19,640 |
| 6 | May J. | Summer Ballad Covers | June 19th | 14,330 |
| 7 | BUMP OF CHICKEN | BUMP OF CHICKEN I [1999-2004] | July 3rd | 13,081 |
| 8 | Kyary Pamyu Pamyu | Nanda Collection | June 26th | 13,057 |
| 9 | BUMP OF CHICKEN | BUMP OF CHICKEN II [2005-2010] | July 3rd | 11,654 |
| 10 | Chris Hart | Heart Song | July 10th | 10,011 |
| 11 | Yoko Hikasa | Glamorous Songs | July 17th | 8,046 |
Previous Oricon Charts
Source: Oricon