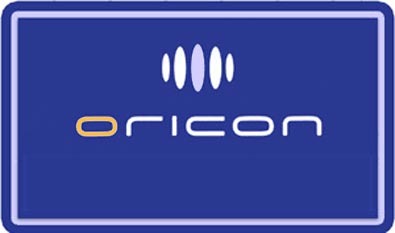 Topping the singles charts for the second week in a row is idol group SKE48 and their 12th single "Utsukushi Inazuma" selling another 94,000 copies (605,000 total). The AKB48 sister group pulls of the rare feat of repeating as #1 (first repeat this year). Popular Korean female group KARA lands in the #2 spot with their 9th Japanese single "Thank You Summer Love". Another Korean group FTISLAND climbs into the #5 spot with their 11th Japanese single "Shiawase Theory".
Just out of the top 10 in the #13 spot is Luna Haruna with her 4th single "Ai wo utae" (ED anime Monogatari Series Second Season).
The album charts are topped by group Ikimonogakari with their 6th album "I" selling over 112,000 copies. Close in the #2 spot is Korean group SUPER JUNIOR with their first Japanese album "Hero" selling over 102,000 copies. Landing in the #3 spot is JUNHO (2PM) with solo debut album "Kimi no Koe" with songs written and produced himself.
The complete top 10 singles and album charts follow.
Singles for July 22nd – 28th
| | | | | |
| --- | --- | --- | --- | --- |
| Rank |   Group/Artist | Single Title | Released | Sold |
| 1 | SKE48 | Utsukushi Inazuma | July 17th | 94,577 |
| 2 | KARA | Thank You Summer Love | July 24th | 69,416 |
| 3 | Kobukuro | One Song From Two Hearts / Diamond | July 24th | 63,734 |
| 4 | GLAY | DARK RIVER / Eternally | July 24th | 42,040 |
| 5 | FTISLAND | Shiawase Theory | July 24th | 23,833 |
| 6 | Fairies | Hikari no Hate ni | July 24th | 22,312 |
| 7 | Sid | Samaraba | July 24th | 18,106 |
| 8 | BiBi (VA) | Cutie Panther (Love Live!! unit single) | July 24th | 16,618 |
| 9 | DEEP | Starlight | July 24th | 15,036 |
| 10 | Linked Horizon | Jiyu e no shingeki | July 10th | 13,922 |
---
Albums for July 22nd – 28th
| | | | | |
| --- | --- | --- | --- | --- |
| Rank |   Group/Artist | Album Title | Released | Sold |
| 1 | Ikimonogakari | I | July 24th | 112,082 |
| 2 | SUPER JUNIOR | Hero | July 24th | 102,224 |
| 3 | JUNHO (2PM) | Kimi no Koe | July 24th | 61,241 |
| 4 | Backstreet Boys | In a World Like This | July 24th | 38,106 |
| 5 | Namie Amuro | FEEL | July 10th | 24,249 |
| 6 | CreepHyp | Fukikoboreru Hodo no Ai, Ai | July 24th | 24,018 |
| 7 | Shiritsu Ebisu Chugaku | Chunin | July 24th | 20,141 |
| 8 | U-KISS | Inside of Me | July 24th | 16,073 |
| 9 | Masashi Sada | Appare ~All Time Best ~ | June 26th | 13,954 |
| 10 | Sotaisei Riron | TOWN AGE | July 24th | 13,515 |
Previous Oricon Charts
Source: Oricon