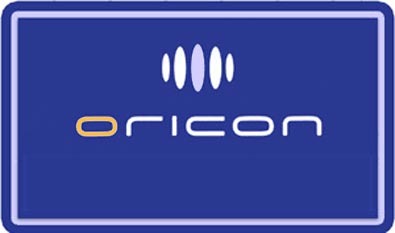 On top the singles charts this week is Yamashita Tomohisa (Yamapi) with single "SUMMER NUDE '13" featured as theme for TV series of the same name which he also stars in. In the #3 spot is singer/voice actress Nana Mizuki with her 29th single "Vitalization" with title track featured as the theme song for anime Symphogear G. Korean band CNBLUE climbs into #4 spot with their 6th Japanese single "Lady".
The album charts are topped by rock band MAXIMUM THE HORMONE with their 6th album "Yoshu Fukushu" selling over 157,000 copies. In the second spot is rock band The Yellow Monkey (1993-2004) with a fan selected greatest hits album "Iemon" that celebrates their 20th anniversary nearly 10 years since they broke-up..
The complete top 10 singles and album charts follow.
Singles for July 29th – August 4th
| | | | | |
| --- | --- | --- | --- | --- |
| Rank |   Group/Artist | Single Title | Released | Sold |
| 1 | Yamashita Tomohisa  | SUMMER NUDE '13 | July 31st | 98,580 |
| 2 | Haruko Amano (Kyoko Koizumi) | Shiosai no Memory (Amachan) | July 31st | 77,757 |
| 3 | Nana Mizuki | Vitalization | July 31st | 61,648 |
| 4 | CNBLUE | Lady | July 31st | 42,169 |
| 5 | D-LITE (BIGBANG) | I LOVE YOU | July 31st | 30,570 |
| 6 | Koda Kumi | Summer Trip  | July 31st | 19,003 |
| 7 | SKE48 | Utsukushi Inazuma | July 17th | 18,728 |
| 8 | DAIGO | Itsumo dakishimete / Mugen REBIRTH | July 31st | 18,215 |
| 9 | NEU | APOLLON / starting over | July 31st | 16,816 |
| 10 | the HIATUS | Horse Riding EP | July 31st | 15,907 |
---
Albums for July 29th – August 4th
| | | | | |
| --- | --- | --- | --- | --- |
| Rank |   Group/Artist | Album Title | Released | Sold |
| 1 | MAXIMUM THE HORMONE | Yoshu Fukushu | July 31st | 157,057 |
| 2 | The YELLOW MONKEY | Iemon – FAN's BEST SELECTION | July 31st | 42,494 |
| 3 | Ikimonogakari | I | July 24th | 38,351 |
| 4 | Backstreet Boys | In a World Like This | July 24th | 20,593 |
| 5 | Takamiy | Raijin | July 31st | 15,327 |
| 6 | Namie Amuro | FEEL | July 10th | 15,275 |
| 7 | BENI | Red | July 31st | 10,124 |
| 8 | Masashi Sada | Appare ~ All Time Best ~ | June 26th | 9,300 |
| 9 | SUPER JUNIOR | Hero | July 24th | 8,861 |
| 10 | Various artists | The IDOLM@STER LIVE #4 | July 31st | 8,373 |
Previous Oricon Charts
Source: Oricon