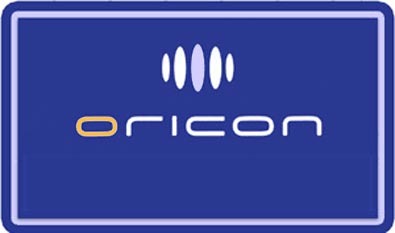 Topping a packed singles charts this week is the combined EXILE TRIBE (EXILE Generations vs. J Soul Brothers) with single "BURNING UP" selling over 263,000 copies. In the #2 spot is Linked Horizon (REVO) with the new project's second single "Jiyu e no shingeki" with song featured as OP for anime Attack on Titan. With so many new singles dropping (Mayu Watanabe, C-ute, Haruka Tomatsu, T-ARA, NICO Touches the Walls, Ikimonogakari, and more) the list is expanded to the top 15 this week.
On the album charts its Namie Amuro with her 11th original album "FEEL" selling over 247,000 copies. Dropping one spot each are the BUMP OF CHICKEN pair of greatest hits albums BUMP OF CHICKEN I [1999-2004] and BUMP OF CHICKEN II [2005-2010] selling an additional 32,000 and 29,000 copies respectively.
The complete top 15 singles and top 10 album charts follow.
Singles for July 8th – 14th
| | | | | |
| --- | --- | --- | --- | --- |
| Rank |   Group/Artist | Single Title | Released | Sold |
| 1 | EXILE TRIBE | BURNING UP | July 10th | 263,625 |
| 2 | Linked Horizon | Jiyu e no shingeki | July 10th | 129,110 |
| 3 | Mayu Watanabe | Rappa Renshuchu | July 10th | 67,329 |
| 4 | C-ute | Kanashiki amefuri / Adam to Eve no Dilemma | July 10th | 60,592 |
| 5 | Ikimonogakari | Egao | July 10th | 31,324 |
| 6 | DREAMS COME TRUE | Sa kane wo narase / MADE OF GOLD | July 10th | 21,487 |
| 7 | Goriki Ayame | Tomodachi yori dijina hito | July 10th | 20,429 |
| 8 | Daichi Miura | GO FOR IT | July 10th | 19,737 |
| 9 | Nogizaka46 | Girls Rule | July 3rd | 17,656 |
| 10 | Fumiya Fujii | Youth | July 10th | 16,553 |
| 11 | RO-KYU-BU | Get goal! | July 10th | 15,052 |
| 12 | T-ARA | TARGET | July 10th | 13,443 |
| 13 | NICO Touches the Walls | Niwaka ame ni mo makezu  | July 10th | 10,322 |
| 14 | Haruka Tomatsu | PACHI PACHI PARTY | July 10th | 8,173 |
| 15 | Oha Girl Chu! Chu! Chu! | Natsu Thank You!!! | July 10th | 7,320 |
---
Albums for July 8th – 14th
| | | | | |
| --- | --- | --- | --- | --- |
| Rank |   Group/Artist | Album Title | Released | Sold |
| 1 | Namie Amuro | FEEL | July 10th | 247,689 |
| 2 | BUMP OF CHICKEN | BUMP OF CHICKEN I [1999-2004] | July 3rd | 32,293 |
| 3 | BUMP OF CHICKEN | BUMP OF CHICKEN II [2005-2010] | July 3rd | 29,894 |
| 4 | Kyary Pamyu Pamyu | Nanda Collection | June 26th | 20,733 |
| 5 | Def Tech | 24/7 | July 10th | 20,691 |
| 6 | May J. | Summer Ballad Covers | June 19th | 15,370 |
| 7 | Masashi Sada | Appare ~All Time Best ~ | June 26th | 14,949 |
| 8 | Chris Hart | Heart Song | July 10th | 14,804 |
| 9 | Takahashi Yu | BREAK MY SILENCE | July 10th | 12,112 |
| 10 | B'z | The Best XXV 1999-2012 | June 12th | 12,081 |
Source: Oricon