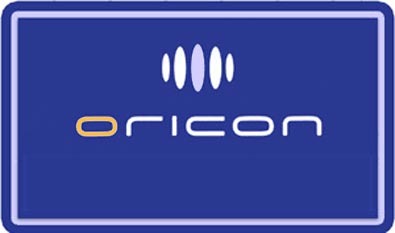 Topping the singles charts is popular vocal group KAT-TUN with their 21st single "FACE to Face" featured as theme for movie "Ore Ore" that stars group leader Kazuya Kamenashi. The group keeps their record is perfect with 21 #1 charting singles.
Close in the #2 spot is dream pairing of T.M.Revolution x Nana Mizuki with single "Preserved Roses" featured as opening theme for anime Valvrave the Liberator. Selling over 115,000 copies opening week that may be a record for an anime TV series theme song.
The complete top 10 single and album charts follow.
Singles for May 13th – 19th
| | | | | |
| --- | --- | --- | --- | --- |
| Rank |   Group/Artist | Single Title | Released | Sold |
| 1 | KAT-TUN | FACE to Face | May 15th | 131,843 |
| 2 | T.M.Revolution x Nana Mizuki | Preserved Roses | May 15th | 115,074 |
| 3 | Generations from Exile Tribe | Love You More | May 15th | 74,646 |
| 4 | Otoya Ittoki (cv: Terashima Takuma) | Character song: Uta no Prince-sama 2000% | May 15th | 19,198 |
| 5 | Spitz | Sarasara / Boku wa Kitto tabi ni Deru | May 15th | 18,550 |
| 6 | Kyary Pamyu Pamyu | Invader Invader | May 15th | 16,460 |
| 7 | Fudanjuku  | Shita wo Muite Kaero / RIKISHI-MAN | May 15th | 15,455 |
| 8 | Sonar Pocket | Kataomoi ~Linaria~ | May 15th | 12,881 |
| 9 | Dream5 | Hop! Step! Dance | May 15th | 12,760 |
| 10 | Yuka Iguchi | Grow Slowly | May 15th | 11,605 |
---
Albums for May 13th – 19th
| | | | | |
| --- | --- | --- | --- | --- |
| Rank |   Group/Artist | Album Title | Released | Sold |
| 1 | Eikichi Yazawa | All Time Best | May 15th | 85,498 |
| 2 | Naoto Inti Raymi | Nice catch the moment! | May 15th | 40,168 |
| 3 | Yuzu | LAND | May 1st | 14,107 |
| 4 | Domoto Tsuyoshi | Kaba | May 8th | 11,538 |
| 5 | Yo-Seob (BEAST) | The First Collage (Japan Ed.) | May 15th | 9,871 |
| 6 | Funky Monkey Babys | Funky Monkey Babys LAST BEST | March 27th | 7,183 |
| 6 | Aldious | District Zero | May 15th | 7,118 |
| 7 | Baba Toshihide | All Time Best 1996-2013 | May 15th | 6,166 |
| 9 | E-girls | Lesson 1 | April 17th | 5,910 |
| 10 | 2PM | Grown (import) | May 15th | 5,816 |
Source: Oricon