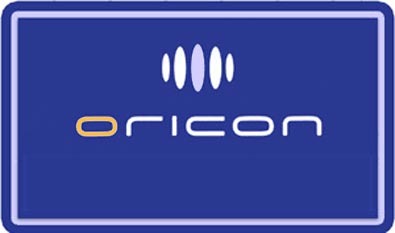 No problem for power idol group AKB48 topping the singles charts with 31st single "Sayonara Crawl" that's tied to their upcoming group general election. The single sold over 1.7 million copies with fans eager to get their hands on the included voting card. With over 235 AKB idols eligible for the voting fans are hoping to support their favorite members into the top 16 who are selected to participate on the next single and the top 64 selected to participate on additional coupling songs. It will be a surprise when an AKB48 single fails to hit the 1+ million mark as they re-write the record books for sales.
Perfume with their 18th single "Magic of Love" lands in #3, band Scandal climbs to #4 with 15th single "Awanai tsumori no, genki dene" and up and coming singer Leo Ieiri (18) with her 4th single "Message" lands just in the top 10 in the #8 spot.
Topping the album charts is singer/songwriter miwa with her 3rd original album "Delight" selling a good 69,000 copies.
The complete top 10 single and album charts follow.
Singles for May 20 – 26th
| | | | | |
| --- | --- | --- | --- | --- |
| Rank |   Group/Artist | Single Title | Released | Sold |
| 1 | AKB48 | Sayonara Crawl | May 22nd | 1,762,873 |
| 2 | Tegomass | Neko chodoku | May 22nd | 95,659 |
| 3 | Perfume | Magic of Love | May 22nd | 66,094 |
| 4 | Scandal | Awanai tsumori no, genki dene | May 22nd | 32,533 |
| 5 | Ren Jinguji (cv: Junichi Suwabe)q | Character song: Uta no Prince-sama 2000% | May 22nd | 26,425 |
| 6 | Koshimizu Sachiko (cv: Ayana Taketatsu) | The Idolm@ster Cinderella Master 020 | May 22nd | 23,281 |
| 7 | Abe Nana (cv: Marie Miyake) | The Idolm@ster Cinderella Master 017 | May 22nd | 22,853 |
| 8 | T.M.Revolution x Nana Mizuki | Preserved Roses | May 15th | 22,507 |
| 9 | Leo Ieiri | Message | May 22nd | 21,058 |
| 10 | Nitta Minami (cv: Aya Suzuka) | The Idolm@ster Cinderella Master 019 | May 22nd | 19,939 |
---
Albums for May 20th – 26th
| | | | | |
| --- | --- | --- | --- | --- |
| Rank |   Group/Artist | Album Title | Released | Sold |
| 1 | miwa | Delight | May 22nd | 69,066 |
| 2 | Eikichi Yazawa | All Time Best | May 15th | 35,664 |
| 3 | Daft Punk | Random Access Memories | May 22nd | 25,970 |
| 4 | One Direction | Take me Home | Nov 14th 2012 | 13,750 |
| 5 | Naoto Inti Raymi | Nice catch the moment! | May 15th | 13,664 |
| 6 | Crazy Ken Band | Flying Saucer | May 22nd | 11,520 |
| 7 | Hanaregumi | Dareso Kareso | May 22nd | 11,298 |
| 8 | Funky Monkey Babys | Funky Monkey Babys LAST BEST | March 27th | 9,662 |
| 9 | Garnet Crow | THE ONE ~ All Singles Best | May 22nd | 9,043 |
| 10 | the Hiatus | The afterglow Tour 2012 | May 22nd | 8,010 |
Source: Oricon