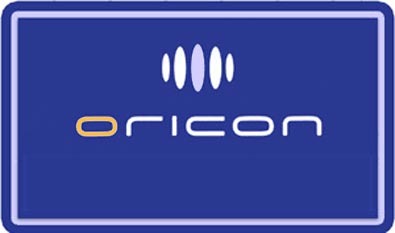 Topping the singles charts is Arashi with their 41st single "Endless Game" that's featured as theme for TV drama series "Kazoku Game" staring member Sho Sakurai. The single sold over 477,000 copies giving the vocal group their 37th #1 single. In the second spot is Korean group 2PM with their 6th Japanese single "GIVE ME LOVE" with tie-in as theme song for TBS TV drama "TAKE FIVE – Bokutachi wa ai wo nusumeruka" that stars Goro Inagaki of SMAP.
Last week's #1 from the idol group AKB48, their 31st single "Sayonara Crawl" slips down to the #3 and group member Asuka Kuramochi's debut single "Itsumo Soba ni" lands in the #4 spot.
On the album charts in the top spot is "Mekaku City Records", the second album release from the Kagerou Project and multi-creator Jin (Shizen no Teki P). In the #2 spot is Jang Keun Suk with his 2nd album "Nature Boy".
The complete top 10 single and album charts follow.
Singles for May 27th – June 2nd
| | | | | |
| --- | --- | --- | --- | --- |
| Rank |   Group/Artist | Single Title | Released | Sold |
| 1 | Arashi | Endless Game | May 29th | 477,869 |
| 2 | 2PM | GIVE ME LOVE | May 29th | 137,755 |
| 3 | AKB48 | Sayonara Crawl | May 22nd | 108,906 |
| 4 | Asuka Kuramochi | Itsumo Soba ni | May 29th | 31,424 |
| 5 | Shinomiya Natsuki (cv: Kisho Taniyama) | Character song: Uta no Prince-sama 2000% | May 29th | 27,885 |
| 6 | DEMPA GUMI.inc | Denden Passion | May 29th | 27,207 |
| 2 | Dream | Only You | May 29th | 20,745 |
| 8 | Shiina Ringo | Irohanihoheto / Kodoku no Akatsuki | May 29th | 17,447 |
| 9 | Kiryu | Aien Kien | May 29th | 15,582 |
| 10 | 9mm Parabellum Bullet | Answer and Answer | May 29th | 11,233 |
---
Albums for 27th – June 2nd
| | | | | |
| --- | --- | --- | --- | --- |
| Rank |   Group/Artist | Album Title | Released | Sold |
| 1 | Jin (Shizen no Teki P) | Mekaku City Records | May 29th | 75,607 |
| 2 | Jang Keun Suk | Nature Boy | May 29th | 56,956 |
| 3 | Kiyoshi Hikawa | Enka Meikyoku Collection 18 | May 29th | 26,190 |
| 4 | miwa | Delight | May 22nd | 17,534 |
| 5 | Eikichi Yazawa | All Time Best | May 15th | 16,377 |
| 6 | Momoiro Clover Z  | Iriguchi no Nai Deguchi | June 5th | 14,023 |
| 7 | Boyfriend | Seventh Mission | May 29th | 11,811 |
| 8 | Funky Monkey Babys | Funky Monkey Babys LAST BEST | March 27th | 10,816 |
| 9 | Daft Punk | Random Access Memories | May 22nd | 10,699 |
| 10 | Various Artists | The Idolm@ster Live The@ter Performance 02 | May 29th | 8,809 |
Source: Oricon