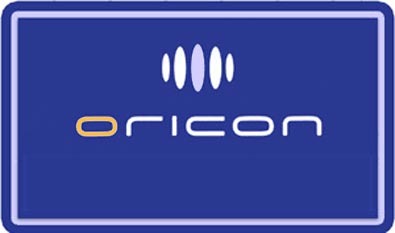 Topping the singles charts is idol group SKE48 with their 13th single Sansei Kawaii! selling over 449,000 copies. It's the AKB48 sister group's 9th #1 single. In the #2 is another idol group E-girls with single Kuru Kuru selling over 69,000 copies and in #3 is Acid Black Cherry with their 17th single Kuroneko ~ Adult Black Cat ~.
Performance unit 9nine makes one of their best chart showings in the #6 spot with single "Re:" that's featured as the opening theme for Fuji TV drama Legal High season two.
Other single releases of interest out of the top 10 -  #22 Nagi Yanagi with her 6th solo single Aqua Terrarium featured as the ending theme for anime Nagi no Asukara. #24 voice actress Minako Kotobuki also with her 6th solo single pretty fever.
On top of the album charts is PORNOGRAFFITTI with their 15th anniversary compilation album ALL TIME SINGLES selling over 85,000 copies. In the #2 spot is Yumi Matsutoya (Yumi Yumi) with album POP CLASSICO. In the #6 spot is voice actress/singer Tamura Yukari with her 10th album Rasen no Kajitsu.  
Read on for the complete top 10 singles and album charts follow.
Singles for November 18th – 24th 2013
| | | | | |
| --- | --- | --- | --- | --- |
| Rank |   Group/Artist | Single Title | Released | Sold |
| 1 | SKE48 | Sansei Kawaii! | Nov 20th | 449,003 |
| 2 | E-girls | Kuru Kuru | Nov 20th | 69,087 |
| 3 | Acid Black Cherry | Kuroneko ~ Adult Black Cat ~ | Nov 20th | 59,714 |
| 4 | Shiritsu Ebisu Chugaku | Mikakunin Chugakusei X | Nov 20th | 46,045 |
| 5 | BOYFRIEND | Pinky Santa | Nov 20th | 35,198 |
| 6 | 9nine | Re: | Nov 20th | 30,934 |
| 7 | MYNAME | Shirayuki | Nov 20th | 25,263 |
| 8 | Kis-My-Ft2 | SNOW DOME no Yakusoku / Luv Sick | Nov 13th | 21,921 |
| 9 | palet | Believe in Yourself! | Nov 20th | 20,702 |
| 10 | Tatsuro Yamashita  | Christmas Eve (30th Anniversary Ed.) | Nov 20th | 19,561 |
| 13 | T-ARA | NUMBER NINE / Koiku Kimi ga Kureta Michishirube | Nov 20th | 9,005 |
| 22 | Nagi Yanagi | Aqua Terrarium | Nov 20th | 5,701 |
| 24 | Minako Kotobuki | pretty fever | Nov 20th | 4,732 |
---
Albums for November 18th – 24th 2013
| | | | | |
| --- | --- | --- | --- | --- |
| Rank |   Group/Artist | Album Title | Released | Sold |
| 1 | PORNOGRAFFITTI | ALL TIME SINGLES | Nov 20th | 85,324 |
| 2 | Yumi Yumi | POP CLASSICO | Nov 20th | 60,476 |
| 3 | Nakajima Miyuki | Junihitoe ~ Singles 4 ~ | Nov 20th | 35,665 |
| 4 | Kiyoshi Hikawa | Enka Meikyoku #19 Manten no Hoshi | Nov 20th | 29,002 |
| 5 | Miura Daichi | The Entertainer | Nov 20th | 24,640 |
| 6 | Yukari Tamura | Rasen no Kajitsu | Nov 20th | 22,254 |
| 7 | Avril Lavigne | Avril Lavigne | Nov 6th | 20,353 |
| 8 | Lady GAGA | Pop Art | Nov 6th | 14,916 |
| 9 | The IdolM@ster 765PRO AllStars | GRE@TEST BEST! COOL & BITTER! | Nov 20th | 14,710 |
| 10 | EMINEM | The Marshall Mathers LP2 | Nov 20th | 11,452 |
Previous Oricon Charts
Source: Oricon