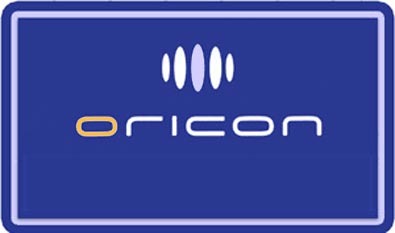 Topping the single charts is Hottake Band with single Sayonara Arigato selling over 82,000 copies. The special unit consists of Kazuya Kamenashi (KAT-TUN) and Koji Tamaki with the main theme song for their TV drama series Tokyo Band Wagon. In the #4 spot is Kalafina with Kimi no Gin no Niwa the theme song/ending theme for anime movie anime movie Puella Magi Madoka Magica Rebellion. Hitting #6 is visual kei band SID with their 10th anniversary single ANNIVERSARY and opening theme for anime TV series Magi – The Kingdom of Magic.
Out of the top 10 but into the top 20 is Maon Kurosaki with X-encounter OP anime Tokyo Ravens, Minami Kuribayashi 32nd single True Blue Traveler OP anime Infinite Stratos, and Negicco with their 12th single Tokimeki no Headliner.
A rather dull album charts with few Japanese releases are topped by American artists Lady GAGA in #1 and Avril Lavigne in the #2 spot. Jin Akanishi's self-produced album #JUSTJIN hits #3 and AKB48 idol Iwasa Misaki new solo album of enka songs Request Covers climbs into #8.
Read on for the complete top 10 singles and album charts follow.
Singles for November 4th – 10th 2013
| | | | | |
| --- | --- | --- | --- | --- |
| Rank |   Group/Artist | Single Title | Released | Sold |
| 1 | Hottake Band | Sayonara Arigato | Nov 6th | 82,177 |
| 2 | Momoiro Clover Z | GOUNN | Nov 6th | 77,581 |
| 3 | C-ute  | Tokai no Hitorigurashi / Ai tte Motto Zanshin | Nov 6th | 63,764 |
| 4 | Kalafina | Kimi no Gin no Niwa | Nov 6th | 37,259 |
| 5 | AKB48 | Heart Electric | Oct 30th | 30,868 |
| 6 | SID | ANNIVERSARY | Nov 6th | 21,431 |
| 7 | Leo Ieiri  | Taiyo no Megami  | Nov 6th | 17,332 |
| 8 | Kyary Pamyu Pamyu | Mottai Night Land | Nov 6th | 14,813 |
| 9 | ClariS | Colorful | Oct 30th | 14,419 |
| 10 | Unison Square Garden | Sakura no Ato | Nov 6th | 12,633 |
| 13 | Maon Kurosaki | X-encounter | Nov 6th | 7,795 |
| 18 | Minami Kuribayashi | True Blue Traveler | Nov 6th | 5,844 |
| 20 | Negicco | Tokimeki no Headliner | Nov 6th | 5,269 |
---
Albums for November 4th – 10th 2013
| | | | | |
| --- | --- | --- | --- | --- |
| Rank |   Group/Artist | Album Title | Released | Sold |
| 1 | Lady GAGA | Pop Art | Nov 6th | 58,493 |
| 2 | Avril Lavigne | Avril Lavigne | Nov 6th | 47,873 |
| 3 | Jin Akanishi  | JUSTJIN | Nov 6th | 38,542 |
| 4 | Arashi | LOVE | Oct 23rd | 22,636 |
| 5 | Katy Perry | Prism | Oct 23rd | 10,236 |
| 6 | Mitchie M feat Hatsune Miku | Greatest Idol | Nov 6th | 9,250 |
| 7 | Various Artists | Exit Tunes Presents Vocalofuture feat Hatsune Miku | Nov 6th | 8,985 |
| 8 | Paul McCartney | NEW | Oct 14th | 7,020 |
| 9 | Iwasa Misaki | Request Covers | Nov 6th | 6,942 |
| 10 | May J. | Love Ballad | Oct 23rd | 6,891 |
Previous Oricon Charts
Source: Oricon