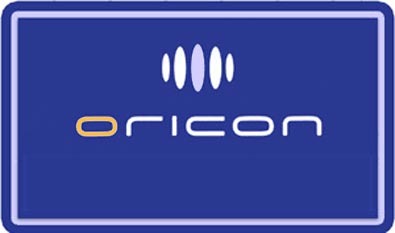 Topping the single charts for the first time in a while is Morning Musume with their 52nd single "Help me!!" selling over 93,000 copies. It's the idol group's first #1 since 2009 and their combined last three single releases have sold better than any other three consecutive singles since 2004. No denying the changes made during 2012 have been very successful.
In the second spot is SUPER JUNIOR-KRY (a sub-unit featuring three lead vocalists from the main group) with their debut ballad single "Promise You". And in the third spot is group AAA with their double a-side single "Miss you / Hohoemi no saku basho".
On the album charts its rock band GLAY with a double original album release "Justice" and "Guilty" taking the top two spots, selling over 57,000 and 56,000 copies respectively.
The complete top 10 single and album charts follow.
Singles for January 21st – 27th
| | | | | |
| --- | --- | --- | --- | --- |
| Rank |   Group/Artist | Single Title | Released | Sold |
| 1 | Morning Musume | Help me!! | Jan 23rd | 93,289 |
| 2 | SUPER JUNIOR-KRY  | Promise You | Jan 23rd | 69,067 |
| 3 | AAA | Miss you / Hohoemi no saku basho | Jan 23rd | 39,831 |
| 4 | Sakanaction | Music | Jan 23rd | 35,065 |
| 5 | Airi Totoki (Hitomi Harada CV) | The IDOLM@STER Cinderella Master 013 | Jan 23rd | 19,870 |
| 6 | Miho Kohinata (Minami Tsuda CV) | The IDOLM@STER Cinderella Master 011 | Jan 23rd | 19,159 |
| 7 | Riina Tada (Ruriko Aoki CV) | The IDOLM@STER Cinderella Master 012 | Jan 23rd | 18,481 |
| 8 | Mizuki Kawashima (Nao Higashiyama CV) | The IDOLM@STER Cinderella Master 014 | Jan 23rd | 16,790 |
| 9 | Mio Honda (Sayuri Hara CV) | The IDOLM@STER Cinderella Master 015 | Jan 23rd | 15,271 |
| 10 | baroque | Tatoeba kimi to boku | Jan 23rd | 10,903 |
---
Albums for January 21st – 27th
| | | | | |
| --- | --- | --- | --- | --- |
| Rank |   Group/Artist | Album Title | Released | Sold |
| 1 | GLAY | Justice | Jan 23rd | 57,224 |
| 2 | GLAY | Guilty | Jan 23rd | 56,627 |
| 3 | One Direction | Take me Home | Nov 14th 2012 | 35,209 |
| 4 | Kazuya Yoshi | 18 | Jan 23rd | 30,043 |
| 5 | Mongol800 | 800BEST | Jan 23rd | 24,082 |
| 6 | One Direction | Up All Night | Aug 8th 2012 | 16,378 |
| 7 | Bruno Mars | Unorthodox Jukebox | Dec 12th 2012 | 15,273 |
| 8 | Kim Jae Jung (JYJ) | I (Korean import) | Jan 18th | 12,786 |
| 9 | SID | 10th Anniversary BEST | Jan 16th | 9,845 |
| 10 | Taylor Swift | RED | Oct 24th 2012 | 9,811 |
Source: Oricon