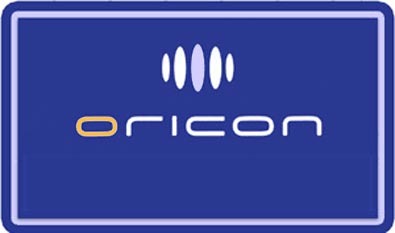 Topping the single charts is the first solo single from Hey! Say! JUMP member Ryosuke Yamada – "Mystery Virgin" sold a strong 188,000 copies which put it easily on top. In third spot is Yuzu with "REASON" featured as the new ending theme for anime Hunter x Hunter. And girl-boy group Fudanjuku hits the charts in the 9th spot with "Jinsei Wahaha!"
The album charts are topped by Ayumi Hamasaki with her self cover album "Classical" featuring full classical arrangements on her popular songs.
The complete top 10 single and album charts follow.
Singles for January 7th – 13th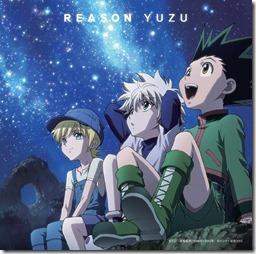 | | | | | |
| --- | --- | --- | --- | --- |
| Rank |   Group/Artist | Single Title | Released | Sold |
| 1 | Ryosuke Yamada | Mystery Virgin | Jan 9th | 188,862 |
| 2 | ONE OK ROCK | Deeper Deepter / Nothing Helps | Jan 9th | 43,812 |
| 3 | Yuzu | REASON | Jan 9th | 41,923 |
| 4 | Cheeky Parade | BUNBUN NINE9 | Jan 9th | 22,176 |
| 5 | Iwasa Misaki | Moshimo watashi ga sora ni sunde itara | Jan 9th | 18,929 |
| 6 | BABYMETAL | Ijime, dame, zettai | Jan 9th | 18,789 |
| 7 | Golden Bomber | Dance My Generation | Jan 1st 2013 | 14,625 |
| 8 | Nogizaka46 | Seifuku no Mannequin | Dec 19th | 12,606 |
| 9 | Fudanjuku | Jinsei Wahaha! | Jan 9th | 11,210 |
| 10 | Ayana Taketatsu | Jiku Tours | Jan 9th | 9,122 |
---
Albums for January 7th – 13th
| | | | | |
| --- | --- | --- | --- | --- |
| Rank |   Group/Artist | Album Title | Released | Sold |
| 1 | Ayumi Hamasaki | Classical | Jan 8th | 25,049 |
| 2 | Natsuki Shinomiya (Kisho Taniyama), Tokiya Ichinose (Mamoru Miyano) | Shuffle Unit CD Natsuki & Tokiya – Uta no Prince-sama | Jan 9th | 21.344 |
| 3 | J Soul Brothers | MIRACLE | Jan 1st | 20,692 |
| 4 | Ikimonogakari | Balladon | Dec 19th | 20,692 |
| 5 | AK-69 | The Independent King | Jan 9th | 18,721 |
| 6 | Exile | Best Hits Love side/Soul side | Dec 5th | 18,668 |
| 7 | Girls Generation | I Got A Boy (Import) | Jan 9th | 15,828 |
| 8 | FUNKY MONKEY BABYS | Funky Monkey Babys 5 | Dec 26th | 15,783 |
| 9 | Yumi Matsutoya | 40 Shunen Kinen Best Album | Nov 21st | 14,250 |
| 10 | 2AM | VOICE | Jan 9th | 11,664 |
Source: Oricon