January 23, 2013
-
Latest Crunchyroll Anime Videos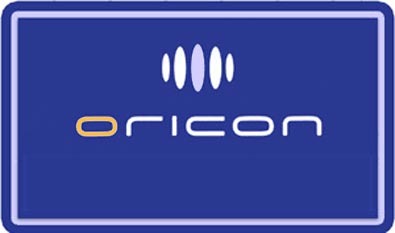 Topping the single charts are the Korean boys of Tohoshinki (TVXQ) with their Japanese single "Catch Me – If you wanna" with over 137,000 sold. The single was previously released on their 6th Korean album "CATCH ME" (2012.09.24). In the second spot is No Sleeves (no3b) with "Kirigirisu-jin", the 3-idol AKB48 sub-unit's 9th single. And in the 8th spot is singer/voice actress Kana Hanazawa with her 4th solo single "Silent Snow".
On top of the album charts its visual kei band SID with greatest hits album "10th Anniversary BEST" selling over 45,000 copies. In the 5th spot is singer/voice actress Haruka Tomatsu with her 2nd solo album "Sunny Side Story".
The complete top 10 single and album charts follow.
Singles for January 14th – 20th
| | | | | |
| --- | --- | --- | --- | --- |
| Rank |   Group/Artist | Single Title | Released | Sold |
| 1 | Tohoshinki | Catch Me – If you wanna | Jan 16th | 137,028 |
| 2 | no3b | Kirigirisu-jin | Jan 16th | 62,790 |
| 3 | Shiritsu Ebisu Chugaku | Ume | Jan 16th | 41,423 |
| 4 | miwa | Whistle – Kimi to Sugoshita Hibi | Jan 16th | 29,754 |
| 5 | DANCE EARTH PARTY | Inochi Rhythm | Jan 16th | 14,713 |
| 6 | BREAKERZ | RUSTY HEARTS | Jan 16th | 13,696 |
| 7 | Ryosuke Yamada | Mystery Virgin | Jan 9th | 13,592 |
| 8 | Kana Hanazawa | Silent Snow | Jan 16th | 12,983 |
| 9 | Yuzu | REASON | Jan 9th | 10,292 |
| 10 | DEMPA GUMI.inc | W.W.D / Fuyu e to Hashiridasuo! | Jan 16th | 9,921 |
---
Albums for January 14th – 20th
| | | | | |
| --- | --- | --- | --- | --- |
| Rank |   Group/Artist | Album Title | Released | Sold |
| 1 | SID | 10th Anniversary BEST | Jan 16th | 45,012 |
| 2 | THE BAWDIES | 1-2-3 | Jan 16th | 24,864 |
| 3 | Various Artists | ONE PIECE 15th Anniversary BEST Album | Jan 16th | 17,748 |
| 4 | One Direction | Take Me Home | Nov 14th 2012 | 16,267 |
| 5 | Haruka Tomatsu | Sunny Side Story | Jan 16th | 13,949 |
| 6 | Ikimonogakari | Balladon | Dec 19th | 12,869 |
| 7 | J Soul Brothers | MIRACLE | Jan 1st | 12,054 |
| 8 | Exile | Best Hits Love side/Soul side | Dec 5th | 10.979 |
| 9 | LGYankees | Doki Doki LGYankees!!! | Jan 16th | 10,272 |
| 10 | FUNKY MONKEY BABYS | Funky Monkey Babys 5 | Dec 26th | 10,232 |
Source: Oricon