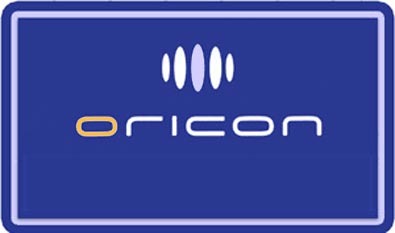 Topping the singles charts this week is KAT-TUN with their 20th single "EXPOSE" selling over 154,000 copies. It's the popular boy group's 20th #1 single keeping their record perfect! In the second spot is AKB48 idol Yuki Kashiwagi with her solo debut single "Shortcake" selling over 104,000 copies.
In the 5th spot is anime voice actress and singer Tamura Yukari with her 28th single "W:Wonder tale" with tie-in as the ending theme for anime OreShura. Tamura Yukari also voices lead heroine Natsukawa Masuzu in the anime.
On the album charts its pop queen Ayumi Hamasaki with her 14th album "LOVE again" in the top spot. The album is the 4th part of her 15th anniversary celebration of consecutive monthly releases. The releases drop on the 8th day of the month leading up to her anniversary date of April 8th 2013.
In the 3rd spot on the album charts are our favorite girls of SCANDAL with their b-sides compilation album "Encore SHOW".
The complete top 10 single and album charts follow.
Singles for February 4th – 10th
| | | | | |
| --- | --- | --- | --- | --- |
| Rank |   Group/Artist | Single Title | Released | Sold |
| 1 | KAT-TUN | EXPOSE  | Feb 6th | 154,710 |
| 2 | Yuki Kashiwagi | Shortcake | Feb 6th | 104,799 |
| 3 | SKE48 | Choko no dorei | Jan 30th | 46,892 |
| 4 | C-ute | Kono machi | Feb 6th | 24,361 |
| 5 | Tamura Yukari | W:Wonder tale  | Feb 6th | 15,118 |
| 6 | CODE-V | Nando sayonara o kurikaeshitara bokura wa tsuyoku nareru no? | Feb 6th | 14,818 |
| 7 | Mai Kuraki | TRY AGAIN | Feb 6th | 13,900 |
| 8 | μ's (Muse) | Kitto seishun ga kikoeru | Feb 6th | 12,218 |
| 9 | Dream5 | COME ON! / Doremifa sorairo | Feb 6th | 11,901 |
| 10 | DGNA | Valentine Fighter | Feb 6th | 11,794 |
---
Albums for February 4th – 10th
| | | | | |
| --- | --- | --- | --- | --- |
| Rank |   Group/Artist | Album Title | Released | Sold |
| 1 | Ayumi Hamasaki | LOVE again | Feb 8th | 53,065 |
| 2 | Sonar pocket | Sonarpokeizumu 4 | Feb 6th | 39,035 |
| 3 | SCANDAL | Encore SHOW | Feb 6th | 28,817 |
| 4 | The Cro-Magnons | YETI vs. CROMAGNON | Feb 6th | 17,947 |
| 5 | Tomoyasu Hotei | Come Rain Come Shine | Feb 6th | 17,897 |
| 6 | One Direction | Take me Home | Nov 14th 2012 | 16,519 |
| 7 | Mika Nakashima | REAL | Jan 30th | 16,241 |
| 8 | Bruno Mars | Unorthodox Jukebox | Dec 12th 2012 | 11,708 |
| 9 | Unison Square Garden | CIDER ROAD | Feb 6th | 11,281 |
| 10 | Mongol800 | 800BEST | Jan 23rd | 11,205 |
Source: Oricon