December 31, 2014
-
toyNN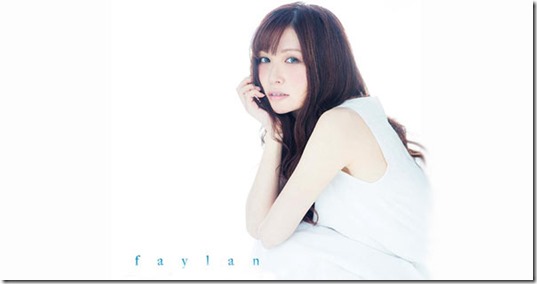 Faylan (飛蘭) unveiled the jacket covers and more details for new album Zero Hearts. Her 4th original album features singles, limited release songs, and more for 12 total tracks with 11 having tie-ups. The album's Limited edition's Blu-ray features eight music videos of her best songs going back to 2011. Album Zero Hearts hits stores January 7th, 2015 – all the details follow.
Singer and songwriter Faylan released her 3rd original album PRISM over a year and a half ago on March 9th 2013. Since she has released five singles – all included on the new album – most recently she released 18th single Tokyo Zero Hearts on July 30th 2014. The single has tie-up as OP for anime Tokyo ESP (東京ESP).
Connected with her new album is the Faylan LIVE TOUR 05 – Zero Hearts – with three scheduled performances. More details at special website (link below),
– April 25th 2015 Esaka Muse Osaka
– April 26th 2015 EL Fitz Nagoya
– May 4th 2015 Liquid Room Tokyo
Faylan will hold an album release event January 7th 2015 at Queen's Square Yokohama. The event features a free viewing mini-live and 2-shot photo session with event participation ticket included with purchase either edition of the album at the event.
Fans in the USA can see Faylan and other Lantis anisong artists at the Otakon Vegas – ANISONG WORLD TOUR ~ LANTIS FESTIVAL on January 16th & 17th 2015 at The Joint – Hard Rock Hotel and Casino, Las Vegas, NV (more details).
Album Zero Hearts comes on two editions. Both editions include a priority ticket purchase flyer for her live tour. Most stores include bonus b2-size release poster with either edition and selected stores offer a special album themed paper sleeve case (animate, Gamers, Neowing/CDJapan, Toranoana, HMV, and others),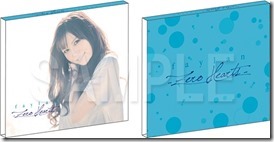 Faylan – Zero Hearts – release date January 7th 2015
Limited [CD+BD] (¥4200)


Regular [CD] (¥3000)


[CD]
1. God FATE (OP Hakkenden: Toho Hakken Ibun)

2. wonder fang (OP Hakkenden: Eight Dogs of the East)

3. blue sanction (OP game BLAZBLUE CHRONOPHANTASMA)

4. BLUE BLAZE (OP BLAZBLUE ALTER MEMORY)

5. BELIEVE (Ragnarok World Congress image song)

6. Yasashisa no Tsubomi (ED, GARO: Makai no Hana)

7. Best Fighter (ED anime mashite)

8. synonym (ED final BLAZBLUE ALTER MEMORY)
9. Tokyo Zero Hearts (OP Tokyo ESP)

10. Jiku no Pulse (OP game Sengoku Koihime)

11. 悲烈Violence (OP game Nise Mukyro no Aruruna)

12. Never Slash! (album ver.)

[BD] (music video collection)
1. Shumatsu no Fractal
2. Rasen, Aruiwa Seinaru Yokubou
3. Akari – TOMOSHIBI –
4. Blood teller
5. Dead END
6. Realization
7. BLUE BLAZE

[CD]
1. God FATE
2. wonder fang 
3. blue sanction
4. BLUE BLAZE 
5. BELIEVE 
6. Yasashisa no Tsubomi 
7. Best Fighter
8. synonym
9. Tokyo Zero Hearts
10. Jiku no Pulse
11. 悲烈Violence
12. Never Slash! (album ver.)
Live Tour 05 -Zero Hearts- special site