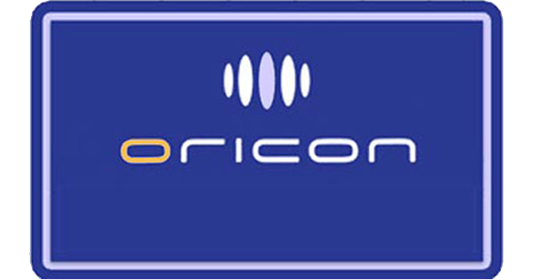 EXILE TRIBE tops the singles charts with THE REVOLUTION selling over 321,000 copies. Its the 3rd single from the combined EXILE x J Soul Brothers x EXILE GENERATIONS. In #2 is performance band Golden Bomber with Rola no Kizudarake and #3 is VAMPS with double a-side GET AWAY / The JOLLY ROGER.
Popular anime Sword Art Online II opening theme IGNITE from Eir Aoi lands in #9 and ending theme Startear from Luna Haruna is #13.
DREAMS COME TRUE hits the top of the album charts with album ATTACK 25 selling over 90,000 copies. It's the long time pop band's 17th original album. The soundtrack album for FROZEN (Anna and the Snow Queen) continues its run on the charts with 24 straight weeks in the top 10.
Read on for the complete top 10(+) singles and albums charts.
Singles for August 18th – 24th 2014
| | | | | |
| --- | --- | --- | --- | --- |
| Rank |   Group/Artist | Single Title | Released | Sold |
| 1 | EXILE TRIBE | THE REVOLUTION | Aug 20th | 321,879 |
| 2 | Golden Bomber | Rola no Kizudarake | Aug 20th | 42,845 |
| 3 | VAMPS | GET AWAY / The JOLLY ROGER | Aug 20th | 35,777 |
| 4 | Tackey & Tsubasa | Dakinatsu | Aug 20th | 29,246 |
| 5 | S/Mileage | Aa Susukino / Chikyu wa Kyo mo Ai wo Hagukumu | Aug 20th | 28,051 |
| 6 | Kis-My-Ft2 | Another Future | Aug 13th | 26,997 |
| 7 | PASSPO | Himawari | Aug 20th | 24,796 |
| 8 | CNBLUE | Go your way | Aug 20th | 24,603 |
| 9 | Aoi Eir | IGNITE | Aug 20th | 21,471 |
| 10 | Suzuki Tatsuhisa (Makoto Tachibana) | Free! Eternal Summer Character Single 02 | Aug 20th | 15,564 |
| 13 | Luna Haruna | Startear | Aug 20th | 12,329 |
| 17 | Maaya Sakamoto | Replica | Aug 20th | 7,366 |
| 20 | NICO Touches the Walls | TOKYO Dreamer | Aug 20th | 5,766 |
---
Albums for August 18th – 24th 2014
| | | | | |
| --- | --- | --- | --- | --- |
| Rank |   Group/Artist | Album Title | Released | Sold |
| 1 | DREAMS COME TRUE | ATTACK 25 | Aug 20th | 90,375 |
| 2 | Yamashita Tomohisa  | Yuu (遊) | Aug 20th | 25,151 |
| 3 | Team Syachihoko | Hima Tsubushi | Aug 20th | 19,608 |
| 4 | NMB48 | Sekai no Chushin wa Osaka ya ~ Namba Jichiku ~ | Aug 13th | 13,890 |
| 3 | Nakamori Akina | All Time Best Original | Aug 6th | 15,398 |
| 6 | Pentatonix | PTX Vols. 1 & 2 | July 30th | 8,747 |
| 7 | Abe Mao | Singles Collection 19 – 24 | Aug 20th | 8,207 |
| 8 | Various Artists | FROZEN: Anna and the Snow Queen Soundtrack | March 12th | 7,637 |
| 9 | GReeeeN | Imakara Oyayubi ga Kieru Tejina Shimasu. | Aug 6th | 6,891 |
| 10 | Girls' Generation  | THE BEST | July 23rd | 6,310 |
Previous Oricon Charts
Source: Oricon